To Halloween or Not To Halloween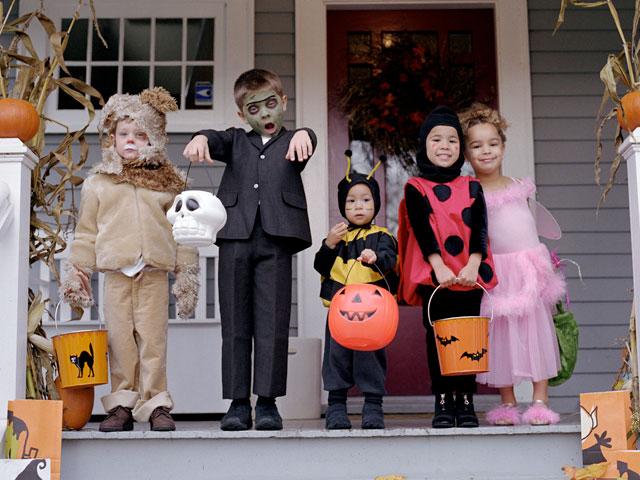 Related Content
From the editor: The views expressed in this article are the opinion of the author and do not necessarily reflect the views of The Christian Broadcasting Network. Leading Christian thinkers have disparate views on Halloween and how Christians should respond to it. We offer you, the reader, several different viewpoints on CBN.com so that you can prayerfully decide what is the correct response for your family.
Related Topics
Several years ago, my son came home from Sunday school telling us it was wrong to celebrate Halloween. His Sunday school teacher had said that Christians should not take part in a holiday that was once so closely connected to pagan beliefs. To be honest, I was a bit stunned by this pronouncement. We had always celebrated Halloween, although in a limited fashion. Our kids weren't allowed to dress in scary costumes or attend scary parties. We only put out a few decorations, usually crafts the kids had made at school. To me, Halloween was a chance to use our imaginations, have a little dress-up fun, and get out and see our neighbors. I didn't see a lot of harm in it.
After doing some research into the history of Halloween, I had mixed thoughts about what to do. The origins of Halloween can be found in a mixture of pre-Christian and early Christian traditions in England that bear only a slight resemblance to the holiday celebrated today. When I was a kid, Halloween meant little more than putting on a costume once a year and going around asking for free candy. My strict Christian parents had no qualms against the holiday, nor did my church, which often had costume parties for the children around Halloween.
Still, I had a growing feeling that Halloween was something we could live without. As the holiday has increased in popularity, passing Thanksgiving and Easter and rivaling Christmas in the amount of shelf-space it gets in the retail stores, and even spawning it's own specialty stores and online sites, I wondered if it wasn't becoming more important than it should be in our culture. The entire mentality of Halloween has grown on us so much that skulls have become the latest fashion trend, and witches, ghosts, and vampires have taken over primetime TV, books, and the movies.
What I had to ask myself was this—what are we celebrating when we celebrate Halloween? When you look past the cute kiddie costumes and the tons of candy, isn't it really all about fear, darkness, and death? As Christians, shouldn't our focus be on hope, light, and the eternal life that is available through Christ Jesus our Lord? Why would we want to celebrate something so foreign to our Christian beliefs, even if it's just a cultural tradition and even if it's just one night? As the Bible says, "For you were once darkness, but now you are light in the Lord. Live as children of light." Ephesians 5:8 NIV
For many years now, we have not celebrated Halloween at our house. We don't do costumes and trick-or-treating anymore. We don't put out Halloween decorations. We do give out candy if we are going to be home. I still like to say "Hi" to my neighbors and see the little kids dressed up. What we discovered, though, is that it isn't that hard to say no to Halloween, especially when we remember the truth about our own beliefs.
As the Apostle Paul wrote: "For what do righteousness and wickedness have in common? Or what fellowship can light have with darkness? … What agreement is there between the temple of God and idols? For we are the temple of the living God. As God has said: 'I will live with them and walk among them, and I will be their God, and they will be my people.'" 2 Corinthians 6:14b, 2 Corinthians 6:16 NIV
Copyright © 2010 Janet Ruth. Used by permission.
Can We Pray For You?