A Strange Hawaiian Story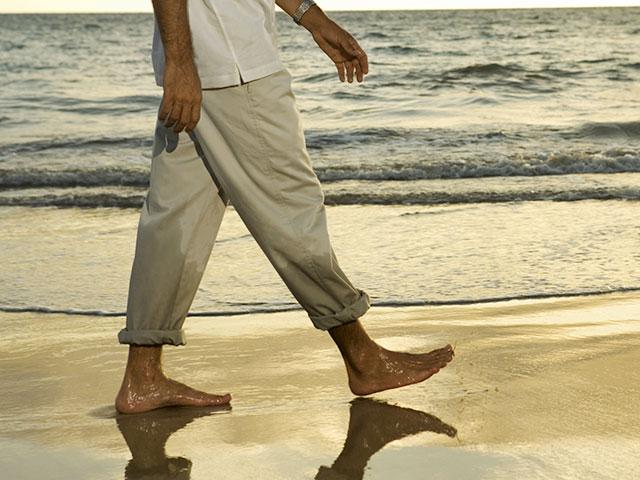 Related Topics
"Precious in the sight of the Lord is the death of His saints." (Psalm 116:15 NKJV)
A few years ago, I was walking by myself at a resort in Hawaii. It was a blessing to be able to hear the beautiful birds as they flew by and to have private time in which I could fill my lungs with the fragrant flower-infused air that was so free for the taking.
Walking in sunshine filtered by waving palm trees, I felt so free and at peace.
Then, I heard a voice say something that changed it all. Suddenly, in mid-stride, a loving yet firm voice said to me: "The Lord gave, and the Lord has taken away" (Job 1:21 NKJV).
I ignored the voice because, to be honest, I didn't want to be disturbed. Several steps later, I heard the same words, only it was a firmer voice talking to me.
That got my attention and I said: "Is that you, Lord?" I didn't hear any more words, but I felt an affirmation in my heart that drew the color from the Hawaiian joys surrounding me.
I walked back to our condo, where my family was waiting for me in a confused state.
When I opened the door to our place, my wife met me with eyes that told me something was wrong. When she told what was happening, I was glad for the preparation I'd been given. She told me with moist eyes; "Honey, Mother is dying. Your sisters called and told me they are in a hospital right now with Mom."
I called California and got my sister on the phone. She is a hospital nurse, so I took seriously what she had to say. She said; "Bobbie, Mom is passing." With tears in my eyes, I asked her to lay her cell-phone on Mom's chest and I began to sing Jesus loves the little children. She began to smile, but couldn't talk, I was told later. I kept singing to Mom and telling her that I loved her for five minutes or more.
Then, my sister came on the phone and told me, "Bobbie, she is passing." I had tears running down my face, but I could hear something was happening in Mom's room. It was hard to wait in the silence so far away, trying to hear what was happening. Shortly, another of my sisters' came on the phone and told me that when Mom left the room, the room was filled with light and filled with feelings of a surrounding warm blanket.
Then, Mom was gone, and they were left in an empty hospital room.
I am very proud of my sisters as one is a hospital nurse, another a licensed psychotherapist, and my third sister is an anthropologist. These were the ladies that witnessed Mom's home-going.
My mother was a Spirit-filled prayer warrior with many victories coming from her time on her knees: spending two or three hours at a time locked in the bathroom of our Fresno home was the soil from which she became California's first female jail Chaplin and helped found The Valley Mission. The reason I have ministered for 15 years in prisons is because of my mother's example.
Mom isn't blind in one eye anymore. She can walk without being afraid of falling down and lying by herself on the floor, as had happened several times. My Mother is safe and healthy in the arms of her Lord. I'm telling myself that the tears starting to course down my face are tears of joy; but actually, they are because I miss her.
But, I look up and say to my Lord: "Thank you, Lord, for Your victory over death and the understanding that life often brings sorrow to our hearts. Praise your holy name. Amen and Amen."
Copyright © 2015 by Bob Segress, Ph.D. Used by permission.
Can We Pray For You?