Arrested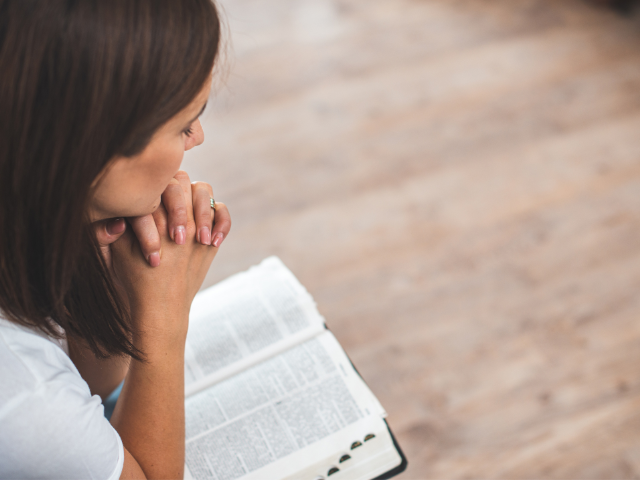 Related Topics
Have you ever heard the saying, "If you were arrested for your faith, would there be enough evidence for your conviction"? It's an interesting question to reflect on. Do I go to church enough? Am I nice to the cashier at the supermarket? Do I yield for the right amount of time and wave people on ahead of me enough? Thankfully, none of my good deeds equate to my salvation through the blood of Jesus. But I think about John and Peter in Acts 4 and how they were arrested for sharing about Jesus:
And as they were speaking to the people, the priests and the captain of the temple and the Sadducees came upon them, greatly annoyed because they were teaching the people and proclaiming in Jesus the resurrection from the dead. And they arrested them and put them in custody until the next day, for it was already evening. (Acts 4:1-3 ESV)
They had healed a man who was crippled, and the religious leaders weren't too fond of the idea that this had happened in the name of Jesus. As they questioned Peter, he proclaimed the gospel in his explanation, stating that Jesus was raised from the dead and through Him alone can we receive salvation.
Verse 8 says that Peter was "filled with the Holy Spirit," and later in verse 13, the religious leaders "saw the boldness of Peter and John." How incredible is it to know that as believers, we have the Holy Spirit in us and can be bold for Jesus!
Peter and John were truly arrested for their faith and, according to the religious leaders, had cause for their conviction. As much as I wouldn't want to be arrested if the charges are based on my faith, I pray that my life has been one that boldly and loudly screams the name of Jesus Christ.
How are you living? Are your actions and words evidence of your faith in Jesus Christ? I'm not talking about whether you are kind to strangers, but are you boldly sharing the name of Jesus to your family, friends, and neighbors who don't know Him? No matter your answer, I invite you to join me in being intentional with sharing Jesus this week with a loved one.
Father, thank you for sending your Holy Spirit to dwell within us and empower us to speak boldly about your Son, Jesus. Please give us an opportunity to share Him with someone this week. Use us to speak Your Truth and Life to someone who needs it most. In Jesus' name. Amen.
~
Scripture is quoted from the ESV® Bible (The Holy Bible, English Standard Version®). ESV® Text Edition: 2016. Copyright © 2001 by Crossway, a publishing ministry of Good News Publishers. The ESV® text has been reproduced in cooperation with and by permission of Good News Publishers. Unauthorized reproduction of this publication is prohibited. All rights reserved. 
Can We Pray For You?