Casual or Intimate?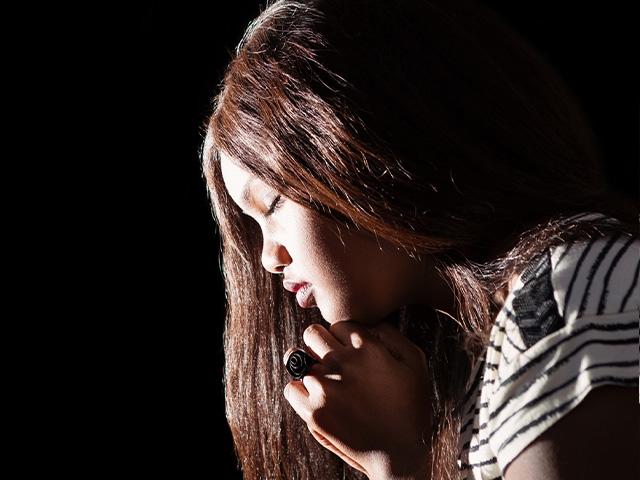 Related Topics
Have you ever been so in love with someone that you made time for them daily? You looked forward to seeing them and spending time with them. And they always found a way to make you smile? I'm smiling from ear to ear just thinking about that special someone now!
A very kind friend recently sent me pictures of such a relationship from days gone by. It brought a huge smile and took me down memory lane. But I am not talking about an ordinary romantic relationship. As wonderful as that can be, it is only a shadow of what we have to look forward to with the Lord! 
Jesus had an intimate relationship with His Father. In fact, Luke 6:12-13 says,
In these days he went out to the mountain to pray, and all night he continued in prayer to God. And when day came, he called his disciples and chose from them twelve, whom he named apostles (ESV).
From His place of intimacy with the Father, Jesus knew who to choose to walk closely with Him. Verse 19 says,
And all the crowd sought to touch him, for power came out from him and he healed them all.
Then he preached a compelling message to a "great multitude" about kingdom living that we fondly refer to as the "Beatitudes." 
A life of prayer has a huge impact on every believer who chooses to pray. Have you ever woken in the morning excited to greet our amazing God? Has He ever nudged you to wake up? Have you ever run to get into His presence? One can only imagine how Jesus felt going up the mountain to be with God! I can tell you about countless days where these incidents have occurred repetitively. Oh, the joys of being with the Lord!
Jesus received strength and anointing, and so do we! Walking and talking with the Lord is not some far-fetched or super-Christian anomaly. It is the result of our desire to be with Him. When I seek Him, I find Him!
In fact, just this morning while a strong wind and heavy rain were raging outside, I actually giggled, yes, giggled, with the Lord. After all, childlike faith has a high value in the kingdom of God. I can be who He created me to be even while lying in my own bed! 
Don't get me wrong, it is not all fun and games. Sometimes, the seriousness of the hour and the heaviness of the warfare can become exhausting. But Jesus desired to please His Father. We have the same opportunity to please Him daily. 
I encourage us, one and all, to choose each day to wake up with Him. He brings the greatest joy imaginable. My day goes so much better when I choose to spend that time with the Lord. He gives me instructions and pours out wisdom I cannot get elsewhere. This love relationship is a keeper!
Let's pray!
Father, we ask that You draw us unto the secret place with You. Fill us with Your joy so that we can live each day victoriously. Let us see You high and lifted up each morning. Satisfy the longing of our hearts that were made for You. In Jesus' name, amen!
Can We Pray For You?