A Dad Who Shows Up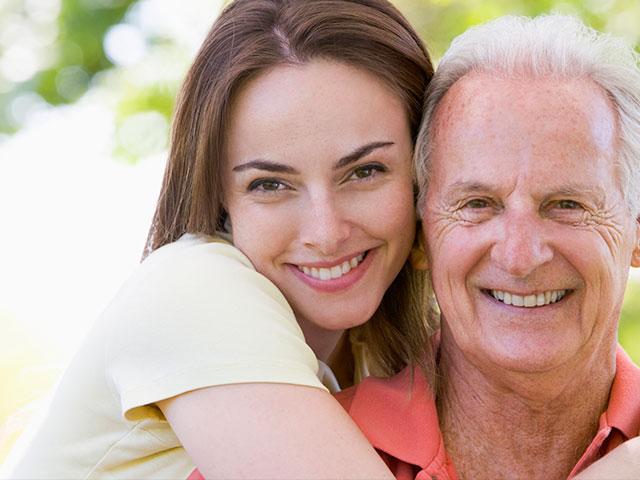 Related Topics
Father's day is rapidly approaching. Many of us will buy a card and small gift for our father to celebrate this date listed on the calendar. Dads come in all sizes, shapes, and varieties; good, bad and indifferent ones. In the last few weeks, I've come to realize what a blessing a good dad can be.
My friend Melissa performed in a high school play which ran two consecutive nights. Since her parents are divorced and family encounters still awkward, her father and his family chose to attend the first performance, and her mother and grandmother the second evening.
Melissa eagerly anticipated the evening. She practiced, had her lines down pat and talked about it nonstop for weeks. It was her opportunity to shine and make her family proud, especially her dad, who she no longer saw daily. When she came in the door the evening after the first night, her mother and grandmother had expected smiles and joy. Instead, Melissa fell into their arms in tears. Dad had forgotten and no one showed up to watch. The play had to go on and it did. The women attended the next evening and Melissa shined.
This dad let his child down. It happens over and over again, in many homes, in many different scenarios.
My husband was a different type of dad. I remember him rushing home from work to attend a band concert or a recital. He often could be found sitting on a hard bench regardless of the weather to watch his son play sports. Win or lose, he was there to cheer and encourage his children. He watched with glee when they graduated high school, pitched in when they went off to college, and was around to give them support on a daily basis. His laughter and love still resides in their hearts.
Time has marched on and now his son is a dad who learned a lot from his father's example. Just a weekend ago, I watched his youngest daughter's ballet recital. In fact, I realized the room was filled with men who probably had never attended a ballet recital and could not distinguish one position from another. They were there because of their little girls. Most of these tiny ballerinas weren't accomplished dancers and might never be. They were little tots performing for their families, doing the best they could do.
Afterward, our family went to dinner and I heard my son tell his daughter what a great job she did. It looked great to him and he knew she had done her best. She was his little girl and he was there to watch and encourage her.
"Gracious words are a honeycomb, sweet to the soul and healing to the bones." Proverbs 16:24, NIV.
Then I remembered that we all have a Heavenly Father who thinks we are wonderful. He loves us and sees how hard we try. He knows exactly how to father us. He sees our attempts to do something right, he watches our effort and encourages us. He always loves us.
His love "always protects, always trusts, always hopes, always perseveres. [ His] love never fails." I Corinthians 13:7-8, NIV.
God forgives us when we make mistakes, even huge ones. He even sent His own son to die on a cross for us, so that we can live forever with Him. Father's day will be forever and we won't need to send a card or buy a gift.
"So we praise God for the glorious grace he has poured out on us who belong to his dear Son. He is so rich in kindness and grace that he purchased our freedom with the blood of his Son and forgave our sins. He has showered his kindness on us, along with all wisdom and understanding." Ephesians 1:6-8, NLT
Invite God to your next performance, no matter the day or time. He will show up! 
Can We Pray For You?