Disciples or Admirers of Jesus?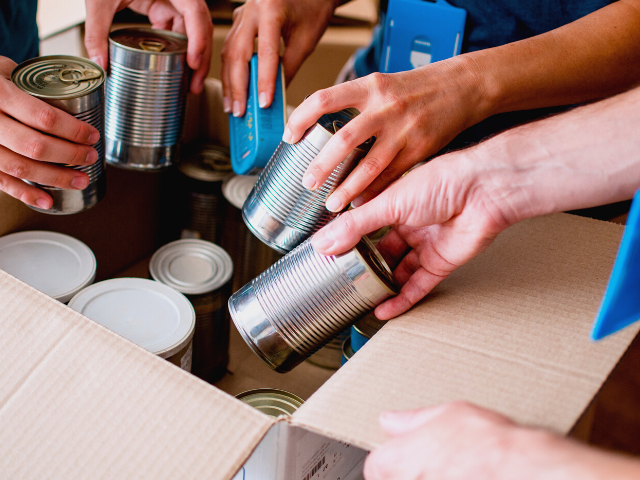 Related Topics
For many years I admired C.S. Lewis, an author who changed my way of thinking in many areas. His conversion to Christianity was impressive; his analysis of pain and faith led me to deeply admire him. Even with everything I say about him, I assure you that I have not yet been able to imitate him. I do not necessarily want to be like him, and I am not interested in becoming a C.S. Lewis version 2.0. Why? Because I am only his admirer, not his disciple. 
The word disciple comes from the Greek mathētḗs and means "apprentice: someone who imitates, replicates, and behaves like his teacher." For years, I´ve heard many say that they are disciples of Jesus but live in a different way from what He taught us. I must confess that I was one of them—until I saw one of the WWJD (What Would Jesus Do) bracelets. I then asked myself if I was really being like Jesus. That changed everything and took me from questioning to action. 
The Bible is clear on this topic: 
"But those who obey God's word truly show how completely they love him. That is how we know we are living in him. Those who say they live in God should live their lives as Jesus did" (1 John 2:5-6 NLT).
A disciple fully imitates his teacher, follows him with his actions, and makes him a model in everything. Are we being like Jesus? Or are we just admiring Him? A true disciple of His knows that he must be an active agent of change in people's lives and use everything to achieve the goal of winning souls for heaven. 
As director of the Spanish version of Christian World News, sometimes I like to leave the tasks of directing the news and go out to do reports on the street. A few weeks ago, I was on the border between Costa Rica and Panama, where there are thousands of Venezuelans and Haitians in a struggle to find a better future. Many cross the Darién, a very dangerous jungle from which very few come out alive. 
Both those who migrate and the people who live in this area have given up. They simply cannot figure out how to help so many people at the same time. However, there was one person there who decided to make a difference: Mrs. Luci. I met her by accident, but she showed me Jesus with her actions. 
Mrs. Luci chose one family from the many that migrated. She saw them on the street in deplorable conditions. The girls were dehydrated and had diarrhea, the parents had a serious infection, and they had no money to be treated. With the little resources Mrs. Luci and her family had, they took action. They took the struggling family in, gave them medicine, food, and clothing. Weeks later, they helped them so they could continue on their way. Mrs. Luci's actions, giving everything she had, changed the history of one family. 
You know what caught my attention? Seeing many people in this region resign themselves to reality, accept living with the suffering of others, and not doing something to change it. Mrs. Luci decided to do the opposite.
When I saw Mrs. Luci give her best, it reminded me of the people of Israel when they gave their best and offered it to the Lord. 
"Each morning you must sacrifice a one-year-old lamb with no defects as a burnt offering to the LORD" Ezekiel 46:13 NLT 
This word is clear: offer to Him your very best. None of the disciples of Jesus gave what was left over, but they gave their best instead. They gave their lives to follow the Teacher—and so did Mrs. Luci, only she did it in the 21st century, where recognizing a disciple is sometimes not so easy. 
Today we can make a difference in someone's life. Often, what seems little to us is a lot to others. And if we join forces, we can make a big change in the world. What do you have to give that can be a blessing to other people? You and I are the modern-day disciples of Jesus. So, now it's our turn to act! 
Watch Mrs. Luci's story on Mundo Cristiano, CBN's Spanish news program.
~
Scripture is quoted from the Holy Bible, New Living Translation, copyright © 1996, 2004, 2015 by Tyndale House Foundation. Used by permission of Tyndale House Publishers, Inc., Carol Stream, Illinois 60188. All rights reserved.
Can We Pray For You?