Don't Let Your Color Fade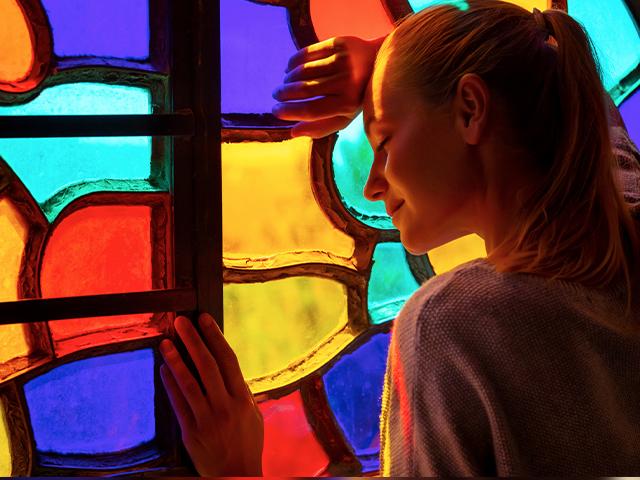 Related Topics
I painted the hydrangeas with care next to my favorite verse in Scripture. Wide margins in my journaling Bible gave me room to draw my favorite flower next to Psalm 107:9. This verse has always been a prayer of mine — to become satisfied in God — and for many years I am grateful to say it is a reality that I have seen God work in my life.  
"For He satisfies the longing soul, and fills the hungry soul with goodness." (Psalm 107:9 NKJV)
But troubling times try to pull me out of that reality. When my heart hurts over someone's trial or over one of my own, I can lose my sense of contentment in God and get lost in sorrow. I know He is able to work all things for good (Romans 8:28), and I know that He loves us with an everlasting love (Jeremiah 31:3). He can answer the cry of every longing soul and fill every hungry soul with His goodness, as the verse says. So why do I feel so distraught when I know He is able? 
Because I let my color fade. 
Before I ever started painting hydrangeas next to Psalm 107:9, I wrote a statement of confidence in the margin — "You have satisfied my soul." I used special lettering to make this truth stand out on the page, and I colored the inside of the letters with a blue marker. After I finished painting the hydrangea's petals and leaves, I took a heat gun and dried the page. Then I noticed something—the blue in my letters had faded. Since the marker's ink was water-based, the heat gun dried the ink and stole the color out of my letters. My color faded.
When we go through trials, we can feel like the life is being drained from our souls — our "color" is fading. But if we hold onto what we know about God — how He has satisfied our hearts in the past and what He can do now — we can retain the color that He has poured into our hearts. How beautiful those colors are! Colors of peace, hope, and joy. Colors of faith, courage, and determination. Colors that remind us of His love and faithfulness.
"Your mercy, O LORD, is in the heavens; Your faithfulness reaches to the clouds." (Psalm 36:5 NKJV)
In trial after trial, I have seen God's colors of faithfulness stand fast. Brilliant shades that weather every storm and never fade. He has been faithful to give me wisdom when I didn't know what to do (James 1:5). He has given ways of escape out of temptation (1 Corinthians 10:13). He has broken the chains of spiritual bondage when I was too weak to even lift one link (Psalm 107:14). He has calmed the storm in my circumstances or in my heart (Psalm 107:29-30). 
When a trial comes, don't let it steal your color. Remember how God has been there for you in the past, and trust Him for the present moment. Keep a journal of how He has satisfied your heart, and read it when a trial tries to yank you into a different reality. Hold onto what you know of God, and keep your faith strong and your hope alive. Don't let your color fade. 
© Copyright 2020 by Katy Kauffman. Used with permission.
Can We Pray For You?