Fear? No, Love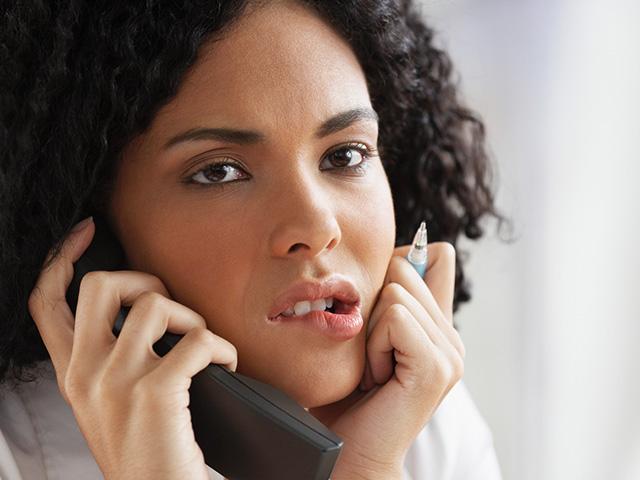 Related Topics
I'm an anxious person.
Just this weekend, my husband and I were driving to church and I found myself praying, "In the name of Jesus Christ, Satan be gone. I am not afraid." I'd woken up with a headache and wasn't feeling the greatest. I'm terribly afraid of being sick, but after years of prayer and practice, I've managed to ignore it. It doesn't own me like it once did, but every once and a while the voice of fear creeps its way back into my life.
On the bright side, I've been free from anxiety for years. On the downside, that means that sometimes I forget how I got around to managing my anxiety. When I hit a time in my life where I'm under stress, the voice of fear manages to pick away at my defenses, and I find myself literally lying on the floor praying for the peace I had just a few days before.
I used to carry around a notebook with a sheet of paper where I'd listed verses about overcoming fear. On it, I'd included a paragraph I found online about how we are fearful because we don't understand God's perfect love. This is one of two things I think back to when I find myself in the midst of fear.
God wants the best for us. He will not let anything happen to us that is outside of what's good for us. Therefore, I can know with absolute certainty that even if that thing I fear comes to pass, it will be out of God's perfect love. Knowing that, I am not less afraid, but I am made confident in the Lord and whatever work He is bringing about in my life.
Verse 1 John 4:18 NIV says,
"There is no fear in love. But perfect love drives out fear, because fear has to do with punishment. The one who fears is not made perfect in love." 
I didn't understand this verse until I understood the fear I was dealing with. So now, when I am afraid, I remember that truly knowing God's love for me will cast out the fear for good. It's a matter of changing the way I see the world and myself through God's eyes.
Second, I remember John 14:27 NIV, which says,
"Peace I leave with you; my peace I give you. I do not give to you as the world gives. Do not let your hearts be troubled and do not be afraid."
I like this verse because it reminds me that I am afraid of worldly things—I'm afraid of something in the way I see the world, but God doesn't do things our way. He doesn't give to us as the world gives, and I know then that God is unexpected and different. Whatever He leads me into won't be what I expect, and I know that my fear then has no basis. My God is not of this world, so why should I be afraid of anything in it?
Fear can be a challenge, but our God is so much stronger. He loves you so much, and no matter what you're afraid of, He can help you overcome it. The Bible gives us constant reminders to not be afraid because our God is big enough to handle whatever concerns our hearts.
Copyright © 2017 Sarah Limardo. Used by permission.
Can We Pray For You?