I Was Chosen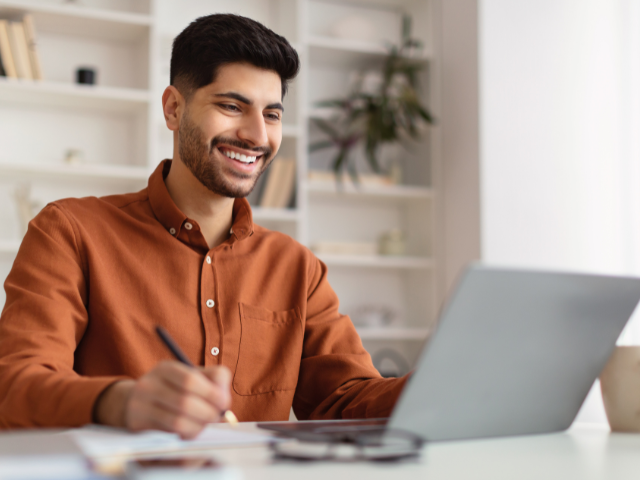 Related Topics
As a child, when people talked about gifts, we thought of superpowers; and of course, my imagination flew at that age. I wanted to be like the superhero in the comics named the Hulk, and have great strength. When I was in school, I spent time drawing him in every notebook I had. I never imagined that later in life I would have a great affinity with artistic design. During those times, God allowed me to discover and experience one of my gifts.
And that is how God is. He has cultivated gifts in each one of us through the Spirit and has made them something special. Sometimes we do not understand the immensity of the things that come from the Lord and how He can transform something imperfect into a work of art. We can see how several generations have emerged with the abilities given to them and that despite their mistakes, God believed that they would make a difference in the world around them and that generations would recognize everything they did after them.
Each of us has something that differentiates us from others. On certain occasions, those differences must be united to support each other. Suppose you have ever seen a colony of ants working together. In that case, you will notice that they have a communication code, and that is how we must be to bring the Word of God to others in an accessible and collaborative way.
"I would like every one of you to speak in tongues, but I would rather have you prophesy. The one who prophesies is greater than the one who speaks in tongues, unless someone interprets, so that the church may be edified" (1 Corinthians 14:5 NIV).
When I first learned about CBN and did a high-school internship with the organization as an advertising designer, I fell in love with what they did. Each person had a different facet of the ministry to work in, but they all helped each other. It was incredible for me to see so much collaborative work.
The story does not end there. God allowed me to test my abilities again at the end of the internship, but He knew that it was not yet the time to stay on at CBN. Ecclesiastes 3:1 (KJV) tells us that everything has its time, and everything that is wanted under heaven has its hour.
I never imagined getting to that point after serving in my church for many years and doing so many things.  I was still not in tune with God's purpose, and, for several years, it was difficult for me to understand the reason for my situation. However, at that point, God forges us through our trials and makes us grow as a person.
I remember as if it were yesterday, in 2019, when I had the opportunity and privilege of joining CBN Costa Rica in the Digital Media area and where I dreamed of working after finishing high school in 2014.
With this achievement, I said to myself, "I won God's admission exam; my gifts were approved."
That is when I understood that God could use us in many areas, but first, we must fulfill the service to His church and do it wholeheartedly as unto Him. Each of us is an essential key to carrying His Word in different ways and at the right time in His all-encompassing plan.
Have you identified the greatest gifts that God has given you?  Pray that God would use your life and gifts in new ways each day. 
"So it is with you. Since you are eager for gifts of the Spirit, try to excel in those that build up the church." (1 Corinthians 14:12)
~
Scripture is quoted from THE HOLY BIBLE, NEW INTERNATIONAL VERSION®, NIV® Copyright © 1973, 1978, 1984, 2011 by Biblica, Inc.® Used by permission. All rights reserved worldwide.
Can We Pray For You?