Keep Sharing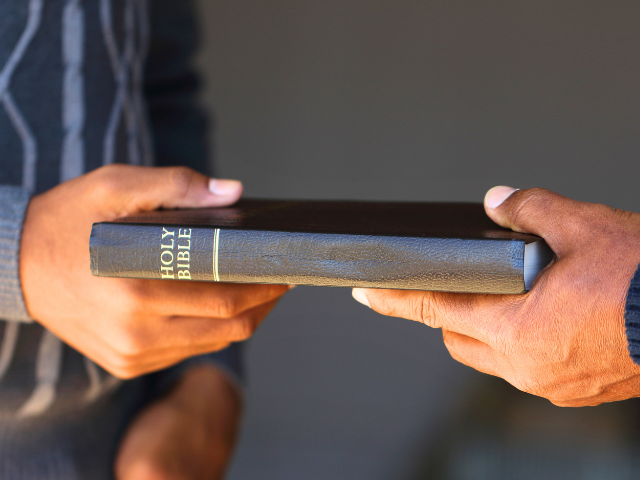 Related Topics
Have you ever been ghosted, cancelled, or just plain ignored for something you've said? Well, you're not the first. Jesus reminds us "If the world hates you, keep in mind that it hated me first" (John 15:18 NIV). When Jesus was on Earth, He challenged the ways of mankind and brought correction to self-centered behaviors and false teachings about the Kingdom of Heaven (Matthew 23:13-28).
Some people didn't like Jesus' teachings and they walked away from following Him (John 6:60-66). However, I believe that if He hadn't spoken such truths, we wouldn't know or have the same awareness of our need for a Savior. Understandably, no one likes to be challenged and told what they're doing is wrong but if we didn't have that hand of guidance we would be left to our own devices and eternal consequences. It appears Jesus saw the need to bring correction and challenge was greater than the need for Him to be liked (Luke 22:41-44).
Jesus saw the bigger picture—the good news of redemption and a life of relationship and closeness with Him (John 3:16-18) that follows a person's heartfelt conviction of the sin in their lives and the desire to seek the Lord. He set himself to complete the work the Father had asked of Him (John 4:34). Jesus prayed and sought the spiritual strength from our Father in Heaven to keep sharing the Kingdom of God (Matthew 6:9-13).
It can be hard and discouraging when we share the Gospel with those around us and receive nothing but animosity in return. But Jesus reminds us in John 15:26-27 that we are not alone. His Holy Spirit works in and through us and we have a responsibility to share and bear witness to the goodness of God because we have seen and partaken in it. We don't need to worry about who accepts our words – we must simply be faithful in sowing the seed and being available to Holy Spirit, allowing Him to work through us so that God is glorified.
So take courage in sharing God's goodness, and look to the bigger picture knowing that although you may never see the fruit of your words, you have been faithful in sharing. Remember how grateful you are for all that Jesus has done for you; let this be a great encouragement and driving force to share His love and goodness with those around you. Remember to remain in Jesus throughout it all because apart from Him we can do nothing (John 15:5).
~
Scripture is quoted from THE HOLY BIBLE, NEW INTERNATIONAL VERSION®, NIV® Copyright © 1973, 1978, 1984, 2011 by Biblica, Inc.® Used by permission. All rights reserved worldwide.
Can We Pray For You?