Lessons from Rosh Hashanah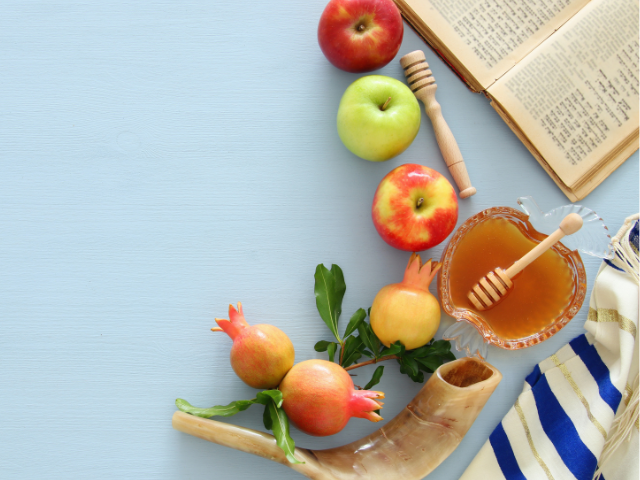 Related Topics
Rosh Hashanah is a significant holiday in Jewish culture that marks the Jewish new year and is a time of reflection and renewal. While I was a student in Regent University's School of Divinity, I briefly studied abroad in Israel and developed a deeper appreciation and understanding of Jewish culture. This newfound level of awareness led to spiritual growth that I believe all Christians can have as we draw valuable lessons from Jewish traditions such as Rosh Hashanah.
Embrace New Beginnings
The term Rosh Hashanah translates to "head of the year" in Hebrew and is celebrated with hope for a new beginning in the lives of its observers. After a year of life's joys, disappointments, successes, and failures, a new beginning is desired.  
As Christians, we can also have a fresh start in our walk with God anytime we wish, regardless of the time of year. God has a long history of encouraging His children as they pursue a new beginning.
The Call to Repentance
One of the key customs of Rosh Hashanah is to attend synagogue services for special prayers and rituals. The shofar, a trumpet-like instrument made from a ram's horn, is blown during these services as a call to repentance and awakening.
"If we confess our sins, he is faithful and just to forgive us our sins and to cleanse us from all unrighteousness." (1 John 1:9 ESV)
So, let us examine our lives, confess shortcomings, and seek God's forgiveness.
Reflection and Self-Examination
Rosh Hashanah includes the practice of introspection, where observers perform a self-examination to see areas of needed improvement. This practice reminds me of the Apostle Paul's words in 2 Corinthians 13:5: "Examine yourselves, to see whether you are in the faith. Test yourselves. Or do you not realize this about yourselves, that Jesus Christ is in you?—unless indeed you fail to meet the test!"
Let this be a time of spiritual growth for you as you identify areas for improvement and set goals for the coming year.
Seeking Reconciliation
There is a Jewish tradition of seeking forgiveness from others before Rosh Hashanah. This runs parallel to Jesus' teaching on forgiveness and reconciliation in Matthew 5:23-24: "So if you are offering your gift at the altar and there remember that your brother has something against you, leave your gift there before the altar and go. First be reconciled to your brother, and then come and offer your gift."
Reconciliation and forgiveness to others is essential to a healthy relationship with the Lord. Often, our relationship with God is hindered when we have unforgiveness toward others.
Hope and Expectation
Sweet foods such as apples dipped in honey serve as symbolism for the hope of a sweet year ahead during Rosh Hashanah. With every bite of sweet food, hope abounds.
Jeremiah 29:11 says: "For I know the plans I have for you, declares the LORD, plans for welfare and not for evil, to give you a future and a hope."
This hope we have as Christians is because of the plans that God has for us.
Prayer
Rosh Hashanah begins and ends with prayer. May the key lessons we learn from this holy festival be like a prayer within our hearts, as we embrace new beginnings, repent, examine ourselves, seek reconciliation, and have hope.
Applying these lessons will deepen our Christian walk and draw us closer to God.
~
Scripture is quoted from the ESV® Bible (The Holy Bible, English Standard Version®) copyright © 2001 by Crossway, a publishing ministry of Good News Publishers. All rights reserved.
Can We Pray For You?