Love in Action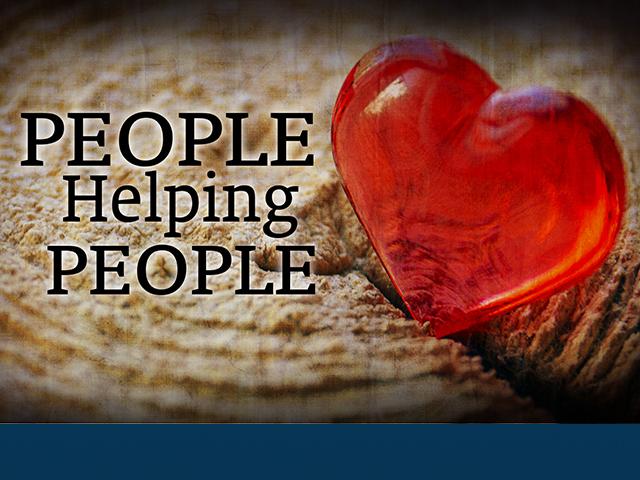 Related Topics
We had been going through some trying times, and this Sunday afternoon I was feeling somewhat discouraged. Our financial situation was not a pretty picture. And still, God has always been faithful, always come through; so why should I be downhearted?
We wanted to put the house up for sale and there were so many things that needed to be done. Gutters needed fixing, walls and ceilings needing painting, the yard needed some serious work, and the list could go on and on. That's when the phone rang and a cheerful lady said, "We're having our small-group-meeting right now and we were wondering if you would like some help getting the house fixed up. We heard you were going to put it up for sale." I told her that would be wonderful.
On a Saturday morning a few weeks later, 18-19 people of all ages were at our house ready to roll up their sleeves and work. And that they did! Our neighbors looked from a distance with amazement, wondering who all these people were. I personally felt an overwhelming feeling of thankfulness and was totally blown away by the generosity. The pastor, his wife, and several of the kids planted pretty pansies. Paul and his team trimmed the bushes and yard. Rose, Shirley, Josh, and so many others painted the garage door and front porch (along with some people's hair and necks!). Marvin and his gang fixed the gutter. The ceiling and walls were patched by Pete's handy-work. Pastor Harold even climbed up on the roof and gave the window-frames a touch-up. Believe me, the list is much longer than this.
When 2:00 PM came around, the house had experienced a major lift; and so had my spirit. It was much more than the windows that Leon worked on, or the pansies, or the gutter - it was the love that we had experienced. Unsolicited and unselfish action expressed soul-touching love. We felt embraced by our church family, knit together by love and care. I can't express how much those six hours impacted me because words sometimes are not enough to convey feelings. I just know that we didn't feel alone in our struggle. God had sent loving people our way to show us that He was still in control and cared about our trivial burdens.
Maybe there's a single mom or an elderly person in your congregation who could use encouragement. A helping hand talks so much louder than words sometimes. There are a lot of people, one may be sitting on the same bench as you on Sunday morning, who desperately need to see someone cares beyond a "Hi" and "Bye."
As I thanked the wonderful team who blessed us so, I heard back, "it was so much fun, it did so much for our little group to do something like this together." That shows that as they gave, God blessed back, so we all got a share of His touch that day.
...by this kind of hard work we must help the weak, remembering the words the Lord Jesus himself said: 'It is more blessed to give than to receive.'" Acts 20:35 (NIV)
Copyright © Ruth Kastberg, used with permission.
Can We Pray For You?