Mother Is Waiting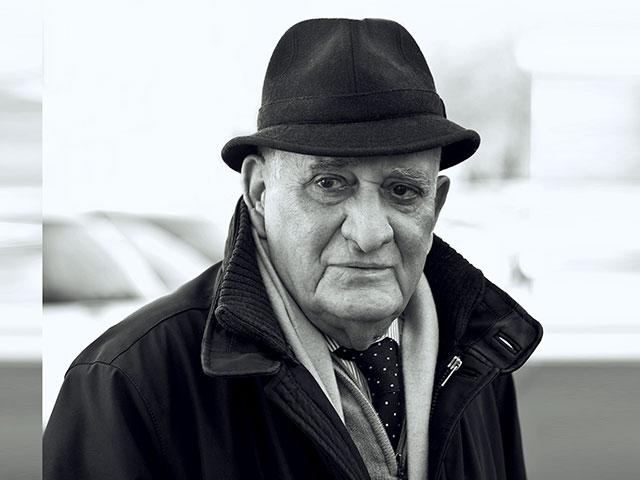 Related Topics
"Panic and terror aren't the only kinds of fear. There are deeper kinds, more terrible kinds. Apprehension and heavy, heavy dread."—Veronica Roth, The Traitor
How many mothers waited in vain for their sons or daughters to come home on September 11, 2001? How many fathers heard from their first responder children who called before running into the inferno? How many heard "I love you" from the other end of the phone? How many spouses put dinner on the table, waiting for husbands or wives to walk through the door? How many days did families wait in limbo and agony to get the news their loved ones would never come home? How many waited to receive partial remains or no remains at all? How many never recovered emotionally enough to function in their new normal? 
Standing and talking with a group of firefighters on my first tour of duty at Ground Zero, I noticed a tall gentleman in dusty pants and dirty sweatshirt exhibiting unusual behavior. He walked, hesitating every few steps, and peered intently at the World Trade Center rubble pile around him. He stared at the faces of anyone who walked near him—they all looked alike from the side and back in their firefighting gear and visored helmets. Occasionally, he grabbed a shoulder or a sleeve of a firefighter or police officer and turned them to look into their faces. Each time he shook his head before starting his unsteady walk again.
His eyes scoured the Pile, scrutinizing the teams of workers who from this distance looked like ants on the gargantuan 16-acre, seven-stories-high hellscape. Relentless noise assaulted our ears: shouting voices; beep, beep, beeping of heavy equipment backing up; crashing thuds as the jaws of cranes dropped heavy steel beams onto waiting flatbed trucks; crackling fire and hissing steam. The Pile vibrated with clamor and movement, but nothing—not the cacophony, the quaking pile, or the noxious fumes—disturbed this gentleman's stumbling search.
Something is wrong. I walked over to him. "Can I help you?"
He grabbed my arm and gestured at the heartbreaking destruction. "Can you help me find my sons? One is a firefighter and the other is a police officer. Mother is waiting."
I brought him over to the recovery workers. One whispered, "He's a retired firefighter." His pain pierced their hearts; they knew they couldn't help him find his sons. They allowed me to take him further into Ground Zero. We trudged around the rough and uneven surface of the Pile for at least an hour, stopping each firefighter and police officer we met. He recognized none. Finally, he stopped, drooped against me, and wrapped his arms around me. 
His body convulsed with sobs. "They're dead, aren't they? My sons."
How do you respond to a grieving father in pain beyond anything I'd ever seen? Even as a chaplain who loved to talk, I struggled to respond. There were no right words.
"Yes," I said, "They probably are." I held him in my arms, waiting until his sobs subsided and he regained a measure of composure.
After that, we spent more time talking. I listened as he told me stories about his sons, how they were good boys who worked hard and gave and received much love. "They made Mother and me so proud. They were our badge of honor. They loved their jobs. They loved fighting fires and helping people. They saved many lives in their work. I was sure I'd find them alive and well and helping in the recovery effort."
Later I heard that this father turned his pain into compassionate care for workers on the Pile. When someone looked discouraged, he offered his presence and comfort. He mourned with those who mourned. He turned his sorrow into something precious—a desire to help others cope with their pain.
Our heavenly Father experienced this same kind of anguish. He lost His only Son through an agonizing death on the cross. Because God experienced this extreme pain Himself, He offers comfort to us in our sorrow. 2 Corinthians 1:3-5 spells it out for us:
"Blessed be the God and Father of our Lord Jesus Christ, the Father of mercies and God of all comfort, who comforts us in all our affliction so that we will be able to comfort those who are in any affliction with the comfort with which we ourselves are comforted by God. For just as the sufferings of Christ are ours in abundance, so also our comfort is abundant through Christ."
Father, Thank you for these compassionate servants who in their pain turn and serve others. Amen.
Excerpt taken from Triumph Over Terror, by Air Force Veteran and Ground Zero Chaplain Bob Ossler with Janice Hall Heck. Copyright 2016. All rights reserved. Used with permission.
Can We Pray For You?