It's My Right, But Is it Right?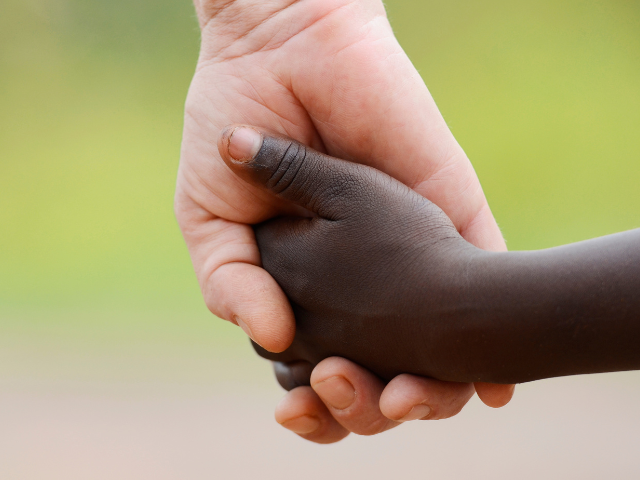 Related Topics
"Therefore, if food makes my brother stumble, I will never eat meat, lest I make my brother stumble." 1 Corinthians 8:13 (ESV)
I love animals. I love some animals so much I eat them. Sorry, but that's the truth. I feel Scripture gives mankind the liberty to partake of the meat of animals for food. In fact, I, like many of you, have a theological position I believe to be supported by a sound exegesis of Scripture that shows how justified I am to eat or refrain from eating certain foods. Furthermore, as an American in the land of the free and home of the brave, I feel I deserve certain personal liberties. When someone would hint at taking away what I feel is my liberty, there is a side of me that wants to fight for my right, proving the correctness of my view.
But did you know that just because I possess the knowledge that something is OK for me to do, I could be destroying a brother or sister for whom Christ died by doing it? Food is just one example, name your own: watching a certain movie, wearing a particular type of clothing, using a certain word when talking, or countless other things—particularly when it comes to cross-cultural relations. We can even tear others down by the manner in which we handle Scripture.
Paul uses the example of how eating food that had been offered to idols (which are nothing, we serve a living God) could wound the believer with a weaker conscience who used to worship the idols. In doing so, Scripture says the one eating is not only sinning against her fellow Christian, but against Christ himself. (See 1 Corinthians 8:12.)
Why is there this urge in me to exercise and prove my rights at the expense of my brother or sister? Paul actually answers that question at the start of the chapter: knowledge puffs up, but love builds up (1 Corinthians 8:1). There is nothing wrong with knowledge, but if that knowledge is not applied in a loving manner that builds up (edifies) the body of Christ, I am not considering others. I am not serving.
"For even the Son of Man came not to be served but to serve, and to give his life as a ransom for many" (Mark 10:45 ESV).
If the Son of God temporarily put aside His full privileges to come and serve us (Phil 2:7), surely I can put aside what I feel is my privilege in order to serve my brother or sister. In fact, I believe we can get to the point where we delight in putting aside our privileges for the sake of others. It's a way of loving like Christ loved, it's a way of being further conformed into the image of the Son. If we are born again, Christ has made us free. And it's because we are free that we have the freedom to refrain from doing certain things or subject ourselves to certain rules and principles because we know our justification comes from Christ alone.
"For you were called to freedom, brothers. Only do not use your freedom as an opportunity for the flesh, but through love serve one another" (Galatians 5:13).
"Food will not commend us to God. We are no worse off if we do not eat, and no better off if we do. But take care that this right of yours does not somehow become a stumbling block to the weak. For if anyone sees you who have knowledge eating in an idol's temple, will he not be encouraged, if his conscience is weak, to eat food offered to idols? And so by your knowledge this weak person is destroyed, the brother for whom Christ died. Thus, sinning against your brothers and wounding their conscience when it is weak, you sin against Christ. Therefore, if food makes my brother stumble, I will never eat meat, lest I make my brother stumble" (1 Corinthians 8:8-13).
~
Scripture is quoted from the ESV® Bible (The Holy Bible, English Standard Version®). ESV® Text Edition: 2016. Copyright © 2001 by Crossway, a publishing ministry of Good News Publishers. The ESV® text has been reproduced in cooperation with and by permission of Good News Publishers. Unauthorized reproduction of this publication is prohibited. All rights reserved.
Can We Pray For You?