Unveiling Treasures: Job's Journey and Ours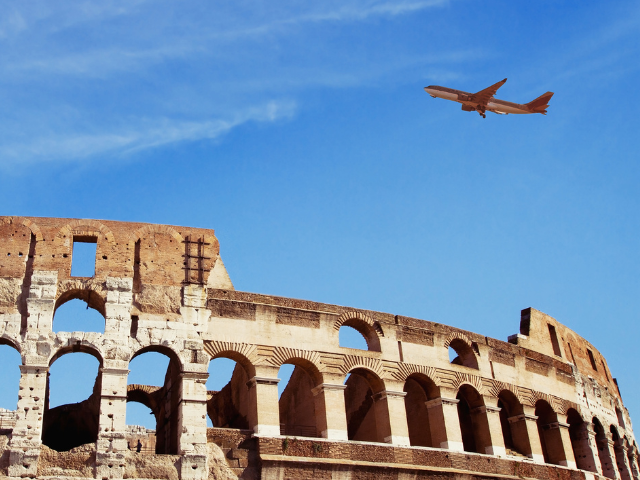 Related Topics
In the first chapter of Job, Satan orchestrated a plan to prove God wrong about His servant Job. The devil tried to get Job to curse God by attacking him in every conceivable way. Messenger after messenger came to Job with devastating news about one calamity after another. He experienced the loss of children, property, and his health. But he never cursed God.
Books have been written about Job with titles like...The Book of Job: When Bad Things Happened to a Good Person, Trusting God in the Darkness, and Trusting God When Suffering Comes. One book titled Hidden Treasures in the Book of Job captivated me and I put it on the top of my must-read book list. I thought "treasures" in the book of Job, no way.
Recently, I was thrilled about an upcoming religious experience, a cruise of a lifetime to the Holyland. We planned this cruise for months—an exciting 12-day cruise to the Holyland with 20 other travelers. The trip included plans to visit different ports associated with the Bible: Rome, Cyprus, Ephesus Turkey, Athens, Naples, and three days in Israel's ports of Ashdod and Haifa.
And then it happened...the Job attack came.
My husband was sieged with a horrible lung disease, making it impossible for him to go. Since this trip was my idea, and people were counting on me for the details, I felt forced and compelled to go. The day we planned to leave, the Uber driver failed to show up and my friend and I missed our flight leaving the States. The bombing and unrest in Israel prevented us from going into Israel. Our flight home from Rome was canceled and we had to spend another night in Rome. And I caught a virus on the long flight home.
I never thought about cursing God, but I did feel that Satan played a part in this. Then the Holy Spirit reminded me of Romans 8:28:
And we know that all things work together for good to them that love God, to them who are the called according to His purpose.
I began looking at the challenging events from the perspective of that Scripture.
In retrospect, I thanked God that my husband did not go because getting sick on any part of this Holyland journey could have been catastrophic—away from his doctors and medical professionals.
Yes, we missed our flight from the States, but the workaround got us to Rome about the same time as the other travelers in the group.
The captain's decision not to go into Israel was wise because of the unrest and bombings. Instead, the ship took us to the Greek islands of Crete and Santorini, which were two of the most beautiful places in the world. In Santorini, the ship was too big to enter the port, so we needed to take a cable car ride up to the beautiful mountainous city full of shops and gorgeous scenes. The blue and white homes and the island's natural landscape provided a beautiful and picturesque background for us ladies to be photographed wearing spectacular colorful floating dresses. The memory is so beautiful and picturesque, the most beautiful experience I ever had.
The flight back to the States was canceled but we got to experience more of Rome. The airline put us up in a beautiful hotel three hours away from the airport which allowed us to enjoy traveling in Rome like a local.
Getting ill at the end of the journey blessed me with perfect timing as I was able to experience 12 days of God's amazing places in good health beforehand. It was truly an amazing Job experience filled with hidden treasures.
Will you take another look at things that are troubling you and ask God to help you see the treasure He is giving you? The peace and joy it brings surpass all understanding.
Can We Pray For You?