No More Secrets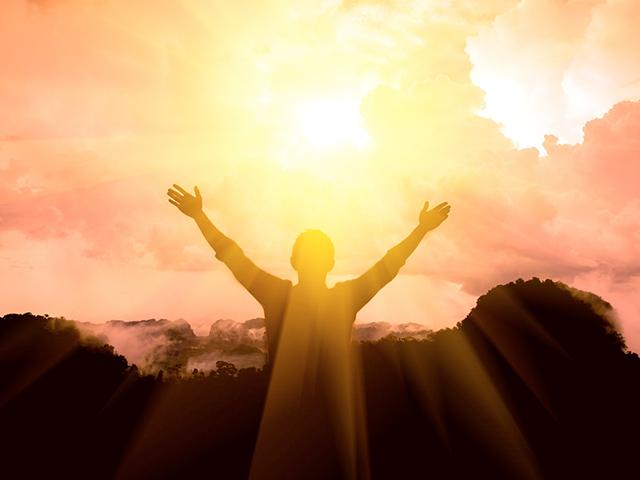 Related Topics
How many of us have been afraid of the dark before? Either as a child, or as an adult walking across a parking lot late at night feeling a bit eeby-jeeby because you can't see beyond the shadows?
I'm going to guess it's all of us at one point or another. But let's flip it around… how many of us have used the shadows for our advantage? Like for a surprise party or that special place where the kids won't find their Christmas or birthday presents before they're supposed to? My guess is the same. All of us.
But what about with God? 2 Kings 17:9 says,
"Also the children of Israel secretly did against the Lord their God things that were not right, and they built for themselves high places in all their cities, from watchtower to fortified city." (NKJV)
Secretly means in a secret way, without others knowing. But God knows and sees everything. In fact, this is His Word that says He knew they did secretly against Him.
I'll be honest, I'm a transparent person — good, bad, or ugly. Despite my early years of insecurity, I'd rather be honest. And now, after receiving and understanding the grace of God, I definitely want to be transparent. I want others to know of the "night and day difference" He's made in my life (1 Peter 2:9-10, MSG).
My sister once said to me, "Daphne, they'd never know if you didn't tell them" (speaking of my past). But isn't that the point? They'd never know. They'd never know that I could relate because I've been there. They'd never know that freedom is possible. They'd never know how good God is — unless someone tells them.
So somewhere along the way, the children of Israel thought they could go against the Lord secretly. But it's just not possible. He knows. In fact,
Jesus said, "…the light has come into the world, and men loved darkness rather than light, because their deeds were evil. For everyone practicing evil hates the light and does not come to the light, lest his deeds should be exposed. But he who does the truth comes to the light, that his deeds may be clearly seen, that they have been done in God." John 3:19-21 (NKJV)
We keep things secret lest they be exposed, which is the opposite of secret. Exposed means to make something visible, typically by uncovering it.
And this is what God wants us to do with Him. He wants us to come before Him exposed — open, honest, and unafraid (of the dark) — because He is the light. Ironically, people are often afraid of the light more than the darkness. They're afraid of being exposed. But when you understand that God is not only Light, but Love, there's nothing to fear. The One who sees is also the One who covers (our sins).
I think the question we need to ask ourselves is, why do I want to keep this a secret (from God)? Is it because of shame? Or is it because I kind of like it? If you're not sure, ask God — take that question to the Light. Bring it out of the shadows. Be honest with God. Be honest with yourself. The great news is that in the Light, truth is also visible — which includes truth about shame and deception. It's only in the Light that we are set free and made whole.
So forget the shadows. Forget the secrets. Find the Light and you'll find freedom.
Copyright © 2019 Daphne Delay, used with permission.
Can We Pray For You?