Our Traditions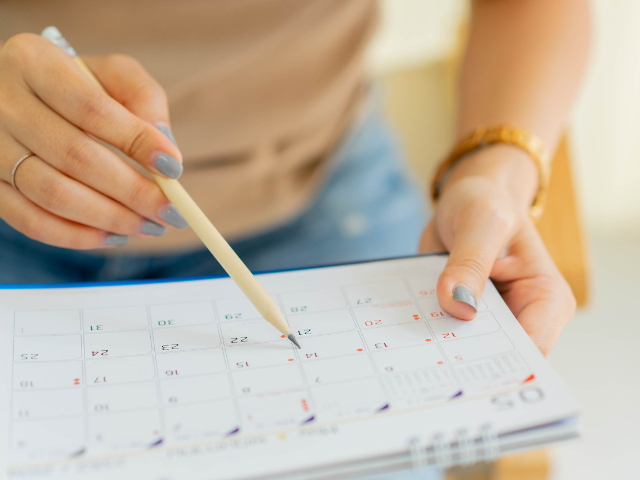 Related Topics
This week, I've been busy planning my son's 11th birthday party. The venue isn't fancy—it will be a backyard ordeal, equipped with a kickball game and a trampoline. The menu isn't elaborate. A few boxes of pizza and a tub of ice cream will surely take the culinary spotlight. And the guest list isn't long. The grandparents and neighbors' kids make up the majority of it.
Yet, I will still find a way to stress over everything. I will probably forget something, such as the candles, and beat myself up over it. I will fixate on cleaning the guest bathroom. I will worry about not having enough seating. I will find some random detail that's not up to par and derail myself from the joy of the event itself.
I could already feel the tension arising last night. You see, I snapped at my husband, who innocently forgot to invite his sister, and tweaked a detail on the cake order from Publix. I found myself experiencing misplaced rage over something so very silly.
All of this unnecessary worry I had about maintaining tradition caused me to forget about what truly mattered, as I acted in a way I'm now embarrassed about.
Fast forward to this morning, as I read through the 15th chapter of Matthew and was immediately reminded of what Jesus shares with us about tradition:
Jesus replied, "And why do you break the command of God for the sake of your tradition?"
In this chapter of Matthew, God reminds the Pharisees that their laws and customs are not above God's. Jesus shares the important reminder that God's commandments should come first, before any laws of man, traditions, or anything, for that matter.
This hit hard as I thought about the many details I had allowed to cloud my judgment and take my energy—when in reality, acting kindly and humbly as God intended is far more important than any self-made or traditional expectations of me.
Jesus said unto the Pharisees: "Don't you see that whatever enters the mouth goes into the stomach and then out of the body? But the things that come out of a person's mouth come from the heart, and these defile them" (Matthew 15:17-18).
Let us not use our traditions as an excuse to forget our tongues or manners, even to those closest to us. I personally am working on this every day. This weekend, I choose to focus more on my son's joy and less about the details that I've often deemed too important. Thank you, Jesus, for the reminder that Your commandments are the details in which we should fix our vision.
~
Scripture is quoted from the Holy Bible, New International Version®, NIV® Copyright © 1973, 1978, 1984, 2011 by Biblica, Inc.® Used by permission. All rights reserved worldwide.
Can We Pray For You?