Rest in God's Promises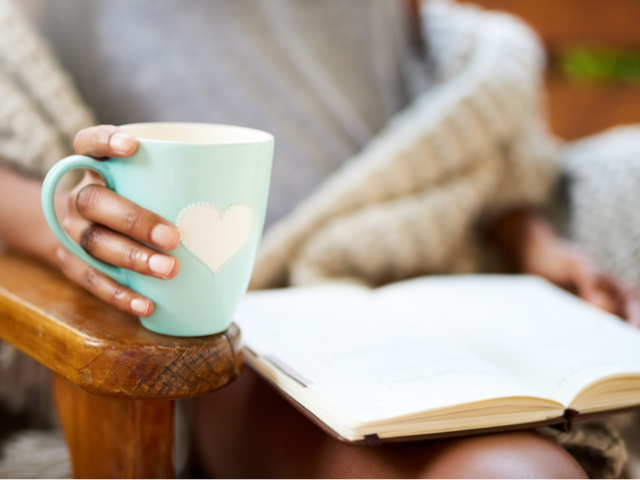 Related Topics
It's easy to get caught up with to-do lists, social activities, and work. We live in a society where if we aren't performing and achieving, we can feel anxious. I certainly feel this regularly. At the beginning of 2021 I decided that I was not achieving enough with my life—even though I had just gotten married and had other struggles to contend with—and I started studying again. I have always wanted to study psychology, but rather than thinking about the practicalities of taking on a four-year part-time course at that stage of my life, I just went for it.
Now, a year-and-a-half later, even though I managed to keep up with the workload and do well, I've had to take a break. At the time you read this, I'll be in the middle of maternity leave with my first child. And while this is an incredible blessing, I have such anxiety about not performing. I want to achieve things. I have a checklist to complete every day. I have assignments and exams that help me feel like I am moving forward in life. For some reason, I don't feel satisfied unless I am so busy that I'm exhausted and overwhelmed.
Burnt out.
The perfect way to describe the mode many of us live in. Too many responsibilities, spread too thin, expectations that are way too high. Even in churches and Christian communities, these expectations and ways of living are very much the reality.
But God has a promise for us in Philippians 1:6,
And I am sure of this, that he who began a good work in you will bring it to completion at the day of Jesus Christ. (ESV)
God is assuring us that since He started good work in us, He will bring it to completion through Jesus Christ. We don't need to work any harder, achieve anymore, or burn ourselves out to achieve the only work that really matters—His work. By living in relationship and obedience to Him, we're doing enough. Who we are and what we're doing is enough simply because the God of miracles created us. And because He started the good work in us, we can rest in His promise of bringing it to completion through Jesus Christ.
Today I am resting in His promises. I trust that He formed my baby perfectly and in His timing. I trust that through this journey of motherhood, His good works are continuing. I am trusting that who I was created to be is enough for His kingdom and His purposes for me.
I hope and pray that you can feel reassured by this promise, too. That you believe that you are enough, what you're doing is enough, and God created you for a time such as this. His good purpose for your life does not rest solely on you, but He will bring it to completion. Rest in that and carry it with you as you continue doing the work and activities you need to do.
~
Scripture is quoted from the ESV® Bible (The Holy Bible, English Standard Version®). ESV® Text Edition: 2016. Copyright © 2001 by Crossway, a publishing ministry of Good News Publishers. The ESV® text has been reproduced in cooperation with and by permission of Good News Publishers. Unauthorized reproduction of this publication is prohibited. All rights reserved.
Can We Pray For You?