Restoration: The Heart of God's Love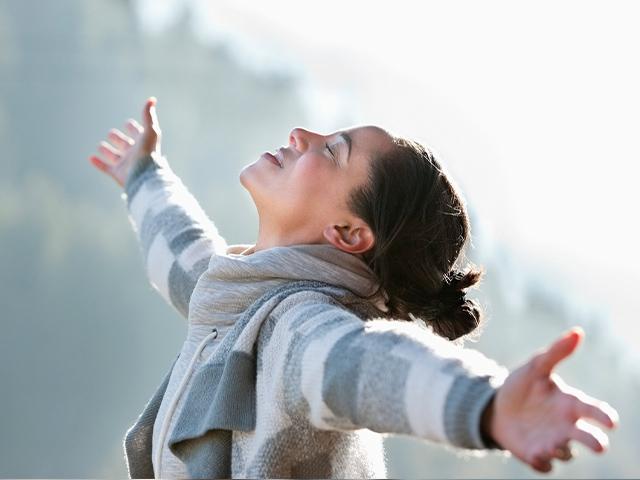 Related Topics
The pain of being removed from my home and placed in a children's home when I was six years old was grueling. Questions bombarded my mind. Where was my mother? Did she think of me, or even miss me? However, as time went on, my heart began to harden and become bitter toward her.
My mother was a tender, caring woman. She showered my siblings and me with endless hugs, kisses, and thoughtful gestures, catering to what we enjoyed. Somehow my mother's journey took an unexpected turn down a dark road to deep depression. The woman who cherished her children became an empty shell of the person we knew and loved so dearly. That dark place of despair caused my mother to lose her children when she could no longer properly care for us.
The day came when God began preparing me to reconcile with my mother. During my prayer time, God spoke to my heart. "When are you going to stop crying over what happened? Don't you know it's the devil that comes to steal, kill and destroy? Now, what are you going to do about it?"
God continued speaking to me. "What if I told you I allowed your mother to give birth to the very person I would use to bring her to a place of healing and deliverance. Would you do it for Me?"
I replied, "Yes."
The trajectory of restoration began, bringing me to a heart of mercy, grace and love. I prayed for my mother daily, even though her whereabouts were unknown to me. Our reunion started when my mother saw me on The 700 Club as a reporter within a story I had produced for CBN. After years of silence, she called me, and that phone call began healing and a renewed life between us as mother and daughter. Although my mom wanted to connect with me after her life was "spent," I promised the Lord I would love and forgive her.
The journey wasn't easy, but it was worth it. My mother has been living with me since 2008. Mercy, grace, and love have brought her to her place of healing and transformation. I've been given the opportunity to nurture and care for her as she grows spiritually. I am eternally grateful for the second chance God has given us. Stepping out of my comfort zone and loving my mother again was saying "Yes" to loving God's way.
Our journey of restoration reminds me of the story of the Prodigal Son (Luke 15:11-24). When my mother returned to her family after years of being away, God forgave her and provided loving acceptance. And He had already changed my bitter heart toward her before she came back. She and I share in His grand celebration of her return daily.
I'm so happy I accepted God's invitation to love my mother again. When I said "Yes" to God, I said "Yes" to love God's way.
If you relate to my story, there is great news that God wants to help you open the door to true reconciliation as well. The love a parent has for a child is a beautiful reflection of our heavenly Father's love toward us. Will you pray: Father, I want to let go of the pain from others who have hurt me. Please help me forgive as You forgave me. Touch the anguish that is still within my heart. Let me pray and intercede for the soul who is in despair and has lost their way.  
Offer the beautiful gift of forgiveness. It's one of the greatest gifts you can give someone today—the possibility of restored relationship.
Can We Pray For You?