Strength That Comes From Endurance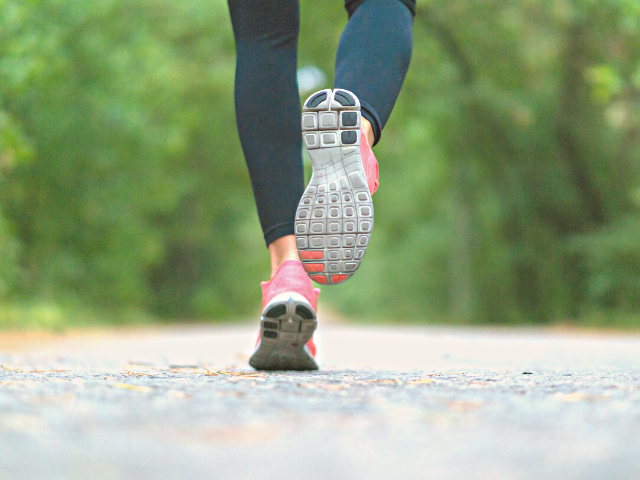 Related Topics
Do you ever feel like the trials in your life are testing your faith? I can relate. Sometimes our trials include our marriage, friendships, relatives, jobs, finances, children, or our health. Although having trials in our lives is unavoidable, there is good news that stems from our trials.
James shared these wise words with the 12 tribes in James 1:2-3 (CSB),
Consider it a great joy, my brothers and sisters, whenever you experience various trials, because you know that the testing of your faith produces endurance.
James did not encourage the tribe to have joy simply because they had trials, but to have joy because the trials produce endurance—and when endurance was in full effect in their lives, they would be mature and complete (James 1:4).
As an athlete, I have learned the benefits of the strength that comes from endurance. When I endure a hard long-distance run or an intense strength-training session, I become stronger and more conditioned. When I reflect on the words of James that state that the testing of my faith produces endurance, I remember that this spiritual endurance helps me to become mature in the things of God.
There are times when we do not know how to navigate our trials, but God is faithful to provide wisdom when we need it. When we seem the most lost, God gives us direction. Whether the trials that test your faith are caused by the economy, disasters, broken relationships, heartbreak, or anything in between, God can give you the wisdom to navigate those trials. James 1:5 declares,
Now if any of you lacks wisdom, he should ask God—who gives to all generously and ungrudgingly—and it will be given to him.
This promise in God's Word that He will give wisdom to those of us who ask is always comforting to me. So often we need the wisdom that only God can give to navigate our trials. No matter the complexity or the uncertainty, we can count on God to give us the needed wisdom.
Prayer:
Lord, I am facing many trials in my life right now and my faith is being tested. I ask that You help me to receive endurance and maturity during this time. I also ask for Your wisdom in the areas that I lack wisdom and direction. I receive it all from You, in Jesus' name, amen.
~
Scripture is quoted from the Christian Standard Bible. Copyright © 2017 by Holman Bible Publishers. Used by permission. Christian Standard Bible®, and CSB® are federally registered trademarks of Holman Bible Publishers, all rights reserved.
Can We Pray For You?