Success Is Not an Accident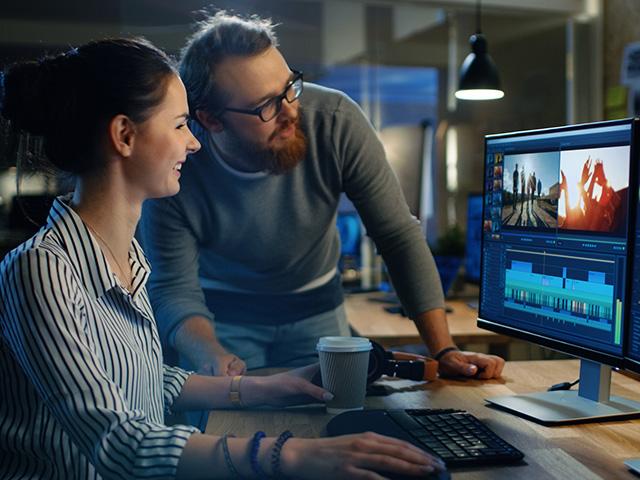 Related Topics
What do $4 million, humility, prayer, and following God get you? If you're making Christian movies, they may get you immeasurable "Kingdom capital" and gleeful investors with a seventeen-fold return on their money.
In March, I attended the Christian Worldview Filmmakers Guild. Stephen Kendrick spoke. Kendrick Brothers Productions has recently produced its sixth movie, Overcomer, due out in August. The Kendricks have an unwavering and unconventional style of making movies.
The Kendrick Approach
While Hollywood may curate content for acclaim, money, or aesthetic appeal, the brothers Kendrick immerse themselves in Scripture and prayer before each upcoming flick. Then, they strategically select the theme God shows them, saturate their video shoots with prayer, cloak the operation in humility, and faithfully steward the resources entrusted to them.
Yet that's not enough, because successful filmmaking relies on imperfect people sacrificing their own interests for a common goal. Enter the Kendricks' method of hiring a crew and casting roles. They don't select individuals based exclusively on resumes. Instead, they prayerfully let providence connect them with whom they believe God is choosing. These appointees become respected partners on a mutual mission. Add in some fun, and you have the Kendricks' unique brand of cinematography.
Despite astounding success with earlier films, seeing the same methods on their most recent project gives us something to admire and emulate.
Fruitfulness
The ascent began in 2003 when the Kendricks released Flywheel on a pittance. Most observers thought the production lacked quality. Nevertheless, the wholesome message, spliced with humor and eternal values, exceeded expectations.
Each succeeding film, with its preordained theme – Facing the Giants (2006), Fireproof (2008), Courageous (2011), and War Room (2015) – earned increasing budgets and returns. Those films grossed $146 million at the box office on an aggregate production budget of $7.1 million.
Facing the Giants currently ranks in the top-40 all-time grossing Christian movies, Fireproof and Courageous in the top-20, and War Room in the top-10. Incalculable but infinitely more important are the eternal benefits for viewers. That's not bad for filmmakers whose careers began in a church, where parishioners volunteered as cast and crew.
Success Is No Accident
For aspiring moviemakers, the Guild emphasized attitude and approach rather than technique and art. Produce content with biblical values while honoring God. Then, see how He uses it. Speaker after speaker cautioned: self-serving motives or uninspired messages guarantee failure. Ego is the Christian filmmaker's nemesis.
King Solomon articulated this principle and modeled it. His wealth and wisdom grew as he submitted to God.
"When Solomon had finished the temple of the Lord and the royal palace, and had succeeded in carrying out all he had in mind to do in the temple of the Lord and in his own palace, the Lord appeared to him at night and said: 'I have heard your prayer and have chosen this place for myself as a temple for sacrifices'" (2 Chronicles 7:11-12 NIV).

"But if you turn away and forsake the decrees and commands I have given you and go off to serve other gods and worship them, then I will uproot Israel from my land, which I have given them, and will reject this temple I have consecrated for my Name. I will make it a byword and an object of ridicule among all peoples" (2 Chronicles 7:19-20 NIV).

If you want God to bless your undertakings, "commit to the Lord whatever you do, and he will establish your plans" (Proverbs 16:3 NIV). "Humility is the fear of the Lord; its wages are riches and honor and life" (Proverbs 22:4 NIV).
Copyright © 2019 Tim Bishop, used with permission.
Can We Pray For You?