What Are You Rooted In?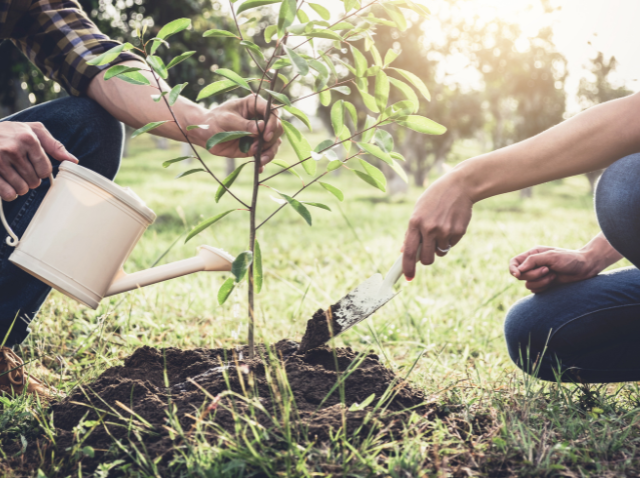 Related Topics
Blessed is the man who trusts in the LORD, whose trust is in the LORD. He is like a tree planted by water, that sends out its roots by the stream, and does not fear when heat comes, for its leaves remain green, and is not anxious in the year of drought, for it does not cease to bear fruit. (Jeremiah 17:7-8 ESV)
We often don't get to choose where we're physically planted. We were born into a specific family, in a specific location. Where we're planted is part of our inheritance—spiritually and on earth.
What we do get to choose is what we're rooted in.
The world offers an endless array of ways to be distracted: social media, hobbies, fitness routines, work performance, and goals. These things can be good, but when they crowd out time for God, that is not good. We can root ourselves in distractions instead of Him. We may start finding purpose solely in our role as a parent, a spouse, in our careers, in our goals. And because we are immersed in good causes, we don't even notice that we're distracted from God.
This Scripture in Jeremiah paints a beautiful picture of a tree planted by a stream of water, secure in its place and sure of its role to bear fruit despite what is going on around it. It's a very practical picture. If you've ever done any garden work or tried to grow plants yourself, you'll know that even if you neglect a plant and forget to water it or give it nutrients, it will continue growing and bearing fruit for some time. Nature has a wonderful way of demonstrating Biblical principles to us.
The beauty of the picture in Jeremiah is that the water the tree is planted next to is representative of the Lord. The tree can always bear fruit and trust in the fact that even if the environment around it is not ideal for growth, it can push through and continue bearing fruit, because God's goodness always prevails. It is planted in the correct place; it is planted in truth and in goodness.
When we place our focus on the Lord, on actively pursuing Him, we can rest assured that we're planted in the correct place – wherever we may be physically, whatever is going on around us. Practical advice on what being planted by the living water may look like is given in 2 Timothy 2:14-26.
Do you root yourself near the stream of the living water, or do you go in another direction, seeking satisfaction in other sources? If we look to nature, God's beautiful creation, for inspiration and for the character of God, we will see great examples of how to live a life pleasing to God. Watered, nourished, and rooted near our good, good source.
~
Scripture is quoted from the ESV® Bible (The Holy Bible, English Standard Version®). ESV® Text Edition: 2016. Copyright © 2001 by Crossway, a publishing ministry of Good News Publishers. The ESV® text has been reproduced in cooperation with and by permission of Good News Publishers. Unauthorized reproduction of this publication is prohibited. All rights reserved.
Can We Pray For You?