What It Means to Follow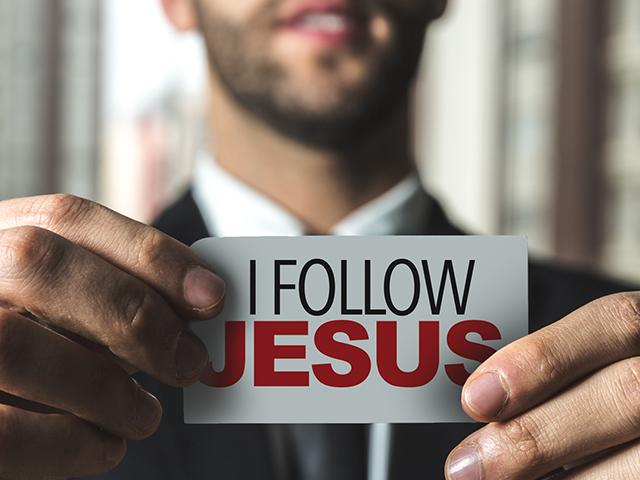 Related Topics
"Follow my directions!" My driver education instructor hurled these disparaging words at me after I botched my first attempt at parallel parking. Robert and Alan, two of my high school friends, sat in the backseat. My mirror reflected their terror. Their faces blushed red, and their eyes squinted while their mouths puckered like a volcano ready to spew.
Those commanding words, "Follow my directions!" reverberated in my head. The instructor barked orders like a drill sergeant. "Go around the block! Try again! This time, follow my directions!"
Once around the block, while focusing on my mirrors, I noticed traffic lining up behind me like a rush hour accident on Interstate 5 in Los Angeles. My hands trembled. I grasped the steering wheel for moral support.
I don't know which perspired more, my hands or my forehead. Could I follow his directions? I prayed, "Lord, help me follow!"
How could I follow if I could not remember?
Memory, please don't fail me now.
Turn on your blinker.
Pull up, so your front seat matches that of the car beside you.
Look in the mirror.
Turn your wheel sharply.
Back slowly.
When your front wheel is even with the rear wheel of the car beside you, begin to back straight back.
Slow!
Look at your mirrors.
See where your rear tire is.
Make sure your front bumper clears the rear bumper of the car in front.
Stop the car.
Shift forward to drive.
Straighten the car.
Pull forward.
Stop the car.
Put it in park.
Voilà! Breathe! Had I followed his directions?
Caleb characterizes a man who followed. He followed Moses when Moses left Egypt, crossed the Red Sea, and traveled to Mount Sinai. He obeyed Moses's orders when he was sent to spy out the Promised Land (Numbers 13:30, Numbers 14:6-9; Joshua 14:7). He crossed the Jordan River behind Joshua (Joshua 14:6-14). Caleb demonstrated how to follow men. More importantly, Caleb followed God fully.
My brethren who went up with me made the heart of the people melt with fear; but I followed the LORD my God fully. So Moses swore on that day, saying, "Surely the land on which your foot has trodden will be an inheritance to you and to your children forever, because you have followed the LORD my God fully." … Therefore, Hebron became the inheritance of Caleb the son of Jephunneh the Kenizzite until this day, because he followed the LORD God of Israel fully." Joshua 14:8, 9, 14 (NASB, emphasis mine)
Would you have done the same in his place? Would you have fully followed the Lord after encountering giants in the land you were supposed to defeat? Would you have remained fully committed after the hearts of your own countrymen melted from fear? Would you have continued trusting the Lord after your countrymen threatened to stone you? After wasting 38 years in the wilderness, would you have followed Moses again? Would you have trusted the Lord to honor a 45-year-old promise?
Caleb is our hero. Caleb illustrates a man fully committed to his God. We believers need to heed the exhortation to follow Christ, even when hard times come:
For you have been called for this purpose, since Christ also suffered for you, leaving you an example for you to follow in His steps. 1 Peter 2:21 (NASB)
Lord, help us to follow You today and demonstrate full devotion like Caleb. Give us a steadfast faith in the face of evil, difficulties, calamity, fear, success, or wealth. Lord, make us followers of You. Amen!
Copyright © 2019, Roy E. Lucas, Jr., Ph.D., used with permission.
Can We Pray For You?