Why Your Light Matters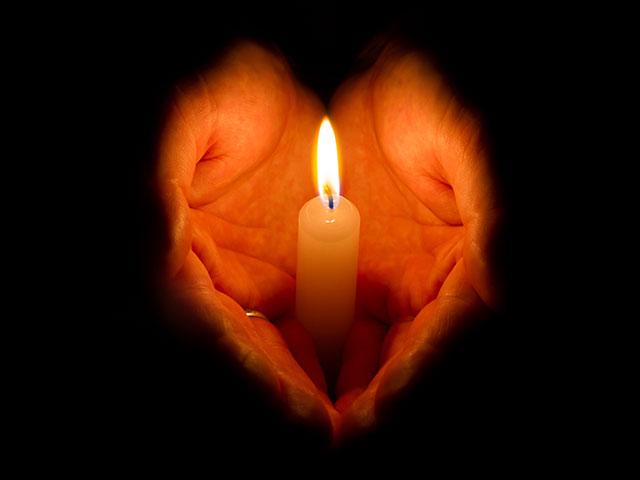 Related Topics
I recently walked into a local gift store to pick up a present for a friend's birthday, where I was greeted by a new clerk. I live in a small town so a new clerk is noticeable. We greeted each other and when I gave her my name, she lit up with surprise and said, "I know who you are! But you won't believe how I know you."
I didn't remember meeting this woman before but was quickly racking my brain trying to remember if she had visited our church or been at a meeting where I spoke, when she said, "I know you through the newspaper. Your articles saved my life."
This took me by surprise.
I've been a writer for many years, and have several books published but about ten years ago, it was on my heart to reach my own community with encouragement from God's Word. What I write (and they print) is not common in most newspapers across the U.S. They've never asked me to tone it down or change my wording or use less scripture. And this particular woman received a copy of our newspaper every week over 300 miles away during the worst storm of her life.
She explained that after a treasured loved one passed away, she spiraled out of control into extreme alcoholism. She found help through a former AA member and detoxed the old-fashioned way but she said, "It was the words in that newspaper that anchored me when I wanted to quit."
In His sermon on the mount, Jesus said,
"You are the light of the world. A city set on a hill cannot be hidden." Matthew 5:14 (ESV) 
I don't think we realize how much light we bring to this world when we simply obey what God puts on our heart.
Picture us standing together in a dark room at night with no windows — so dark, we'd have to grope through the room to find the door. Now imagine a small firefly in that room with us. Our eyes would immediately be drawn to that tiniest amount of light because of its power to break through darkness. This is how our faith is in the world.
You are probably not a writer like me, but I have no doubt you've wondered (as I have) if you are making a difference. I want to tell you a big YES! If you are allowing your light to shine in any way at all, you are making a difference. Maybe it was a simple conversation at the grocery store where a stranger overheard you speak of faith in Christ. Or a kind gesture to a homeless person that someone across the street observed. God uses all of these and much more to reach people you never knew.
I'm grateful to have heard this precious woman's testimony. I teared up listening to her because there have been many, many times I wondered if anybody read the paper anymore. But you know what? Her testimony was valid long before we met — and whether or not we met.
You and I may not know the influence we had in another's journey during our lifetime. But God knows. And in retrospect, I dare say your life was influenced somewhere by another.
"In the same way, let your light shine before others, so that they may see your good works and give glory to your Father who is in heaven." Matthew 5:16 (ESV)
So keep your light on. Someone is being led out of their darkness because of it.
Copyright © 2018 Daphne Delay, used with permission.
Can We Pray For You?