Your Own Interpretation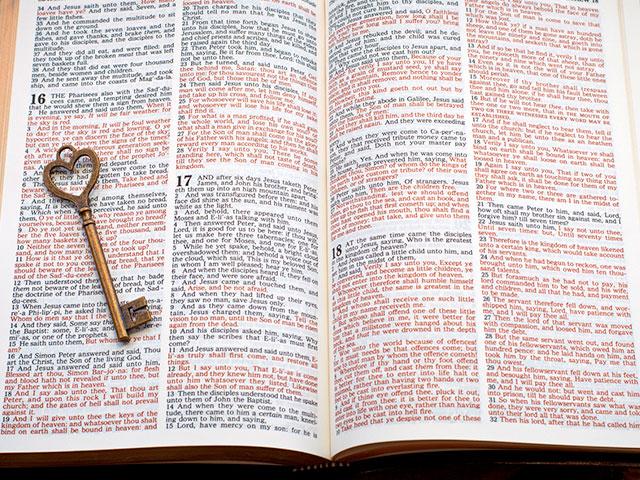 Related Topics
"You have done a foolish thing," Samuel said. "You have not kept the command the Lord your God gave you; if you had, he would have established your kingdom over Israel for all time. But now your kingdom will not endure...because you have not kept the Lord's command" (1 Samuel 13:13-14 NIV).
Of Kings and Prophets was a short-run television series focusing on the life and times of King Saul and David. With the current proliferation of Biblically-based movies and TV dramas, it was interesting to see how accurately the characters were portrayed.
One element appearing extremely accurate was the humanness of Saul. He was a king, God's anointed one, but he was far from perfect. When God chose him, Saul had a lot of great qualities, qualities that made him king material, but over time he became a guy with issues. He was arrogant, extremely jealous, paranoid, he experienced mood swings, he had his own agenda, and if the TV portrayal was even semi-accurate, he struggled with self-discipline in the area of food!
Saul was a man of action, and when things seemed to be taking too long, he didn't have a problem helping the situation along. The Philistines mustered to fight Israel and the people were terrified. Saul waited for the prophet Samuel to come to offer a sacrifice and ask God's favor prior to engaging in battle, but after seven days, Samuel still had not arrived. Impatient, and watching his people scatter, Saul, determined to regroup and fight, offered the sacrifice himself. As soon as Saul finished the sacrifice, Samuel arrived. Saul made excuses for his actions, but it was too late. Although it took a while for the consequences of Saul's action to fully play out, that day was the beginning of the downfall of his kingdom.
Rather than learning from his mistake, Saul really started messing up when he began acting on his own interpretation of what the prophet Samuel said. At this time, when a prophet spoke, it was the same as God speaking. So when the prophet said God wanted Saul to destroy the Amalekites, including women, children, and livestock, as inhumane as that sounds, he meant it. But there on the battlefield, Saul made a decision based on his own interpretation of what God said. He decided not to kill the Amalekite king or slaughter the best livestock. And once the battle was over, Saul didn't praise God for victory. Instead, he set up a monument in his own honor. Clearly, Saul was making decisions based on his own interpretations and ego.
Saul wasn't the first to make this mistake. Going with your own interpretation of what God said goes all the way back to the Garden of Eden, when Eve decided to believe God didn't really mean what he said when he instructed them not to eat of the tree of the knowledge of good and evil.
Unfortunately, we often do the same, interpreting what God tells us in a manner that doesn't require as much from us. You know, it's one thing to not be in tune with God's voice, to be out of fellowship with him and not hear his directives. It's really quite another to hear God, and then make the decision to go with your own interpretation of what he said. In some ways, that's worse because it is a blatant disregard for God's authority in our lives and it's disobedience.
It's easy to look at a Bible character like Saul and see his mistakes: the places he interpreted what God said incorrectly, the times he was impatient, or allowed his ego free reign. It's a lot harder to look at our own lives and see that we really aren't much different when it comes to making our own interpretation of God's directives.
In 1 Samuel 15:10, the Lord said to Samuel, "I am grieved that I have made Saul king, because he has turned away from me and not carried out my instructions."
The Lord also said this about mankind in the days of Noah and about the Children of Israel.
Today, we still resist God's voice. Does it bother us that we grieve God by disobeying him with our own interpretations? Perhaps it does to some extent, but maybe not enough to change us. Fighting against our own desires, our egos, and our own interpretations takes focus, determination, and God-infused strength.
Halfway obedience, obedience with a twist of our own interpretation, is really just disobedience.
Copyright 2016 Candy Arrington. Used by permission.
Can We Pray For You?