Family Matters
12/06/18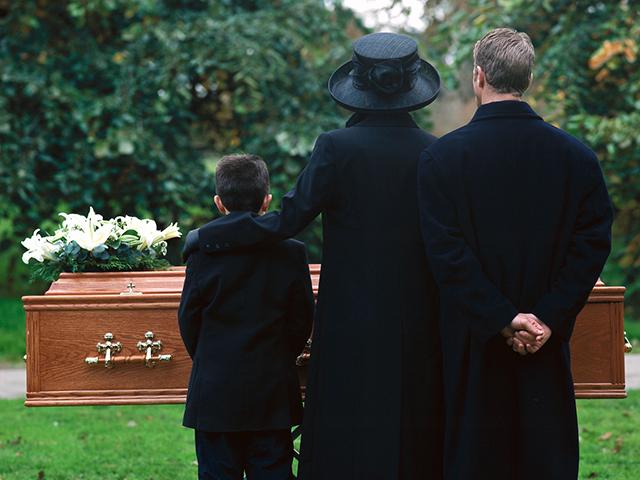 Last week, I laid my dad to rest in his beloved small town on the shores of Lake Michigan. His almost 98 years on this earth came to a close as he breathed his last breath.
My dad lived a good long life as a father, husband, and grandfather. I loved him dearly and he loved me. But, what was remarkable was how he died. I will never forget it and consider it a gift. If I ever had doubts about eternity, his passing put that to rest.
In the closing days of my dad's life in the hospital, we began to sing old hymns. My dad is not a singer and used to joke that his musical talent rested on playing the radio. But as we began to worship through songs, he joined in loudly and enthusiastic -- though he could hardly talk. His singing was clear and strong. His voice joyous and full of praise. And then, he did something I had never seen him do. He broke out into a spiritual love song to the Lord. I watched as he was clearly heavenly minded, singing to the Lord, appearing to be communing in another realm.
His countenance was happy, smiling and then he began to say, "I am so happy, so happy, I will be joining my wife and son soon." More singing and spoken words to God continued for quite some time. He then slipped into sleep for a while.
But the next day, it started again. As we sang those familiar hymns – "In the Garden", "How Great Thou Art", "It Is Well" … he was communing again with Heaven and we were only observers. At one point, I asked, "Dad, what do you see?" He replied, "It's all new to me." We laughed and he smiled.
Then, my wheelchair-bound father told us to tie his shoes and make sure to get his right heel in the shoe. He was getting ready to walk. As clear as he has ever been, he called for each one of us and gave us each a blessing. Then, he told us he was ready to die and was at peace.
He never struggled, got agitated, or was afraid. His face was peaceful. His voice raised in praise and he talked of love and family. He went in and out of this world to another and we witnessed it all.
Hours later, he died in his sleep, peaceful, and ready to be with Jesus. I was sad, but happy as I saw how ready and prepared he was with absolutely no fear. My tough dad, who rarely expressed such emotions, was tender, loving, and verbal about his love for us and God. While there is great sadness in leaving us, we have the hope of a reunion and will see him again. Meanwhile, he taught us, to be absent from the body is to be present with Christ.
What hope! What joy! It is well, with his soul!