Family Matters
12/19/18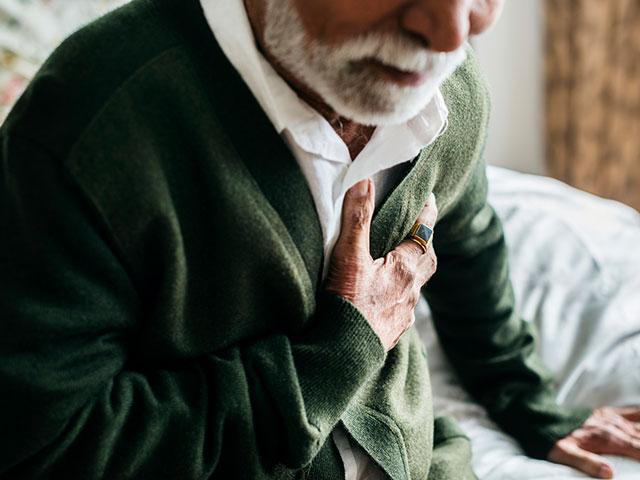 We receive many wonderful gifts this time of year, but here is one you don't want on your gift list-- a Merry Christmas Coronary! The holidays include taking care of your health so you can be around for all the celebrations.
According to researchers, who published an article in the journal, Circulation, Christmas and New Year are peak periods for increased cardiac deaths during the holiday season. They have identified a number of factors they think play into this phenomena.
One has to do with the changes in diet and alcohol consumption. During the holidays, people tend to gain weight while consuming more fatty meals and take in more salt – both factors that can stress an already weakened heart.
In looking at death certificates during the holiday season, the researchers also suspect that increased emotional stress plays a role as well. The holidays often force us to interact with family and relatives we may not want to be with normally. Family conflict and stress with relatives can put pressure on the heart.
Financial pressures heighten during this time of year given the purchasing of gifts, travel, entertaining, and decorating costs. And then, when the bills begin to arrive in January, the stress really increases.
We love to burn our fireplaces this time of year, but burning wood may also play a role in illness as this can prompt respiratory issues due to releasing toxic material into the air. Airborne pollutants have been associated with an increase in cardiac events and blood pressures rising.
If you have a cardiac event during the holidays, chances are greater that your regular doctors will be on vacation and care will be given by those less familiar with your on-going health concerns. Even if your doctor works the holiday shifts, many of us are hesitant to see a doctor during the holidays thinking we can wait and don't need medical attention.
Finally, colder weather can lead to increased vascular resistance, coronary spasm, hemostasis, and clot formation. Add the decreased hours daylight possibly impacting mood and stress rises.
Since we don't know exactly what causes this rise in coronary problems, it makes sense to do a few things to possibly prevent a Merry Christmas Coronary.
If you have cardiac symptoms, don't delay and go for help.
Know the triggers for cardiac events, such as over physical exertion from shoveling snow.
Watch your diet to avoid overeating, excess salt and alcohol. Alcohol can bring on arrhythmias like atrial fibrillation, often referred to as the "holiday heart syndrome."
Avoid inhaling smoke from wood burning fire places.
Manage your emotional stress and take time-outs to clear your head and set healthy expectations.
Look for the positives in getting together with family. Focus on gratitude.
Let's not add a Merry Christmas Coronary to our gift list!