How to Make Marriage a Place of Healing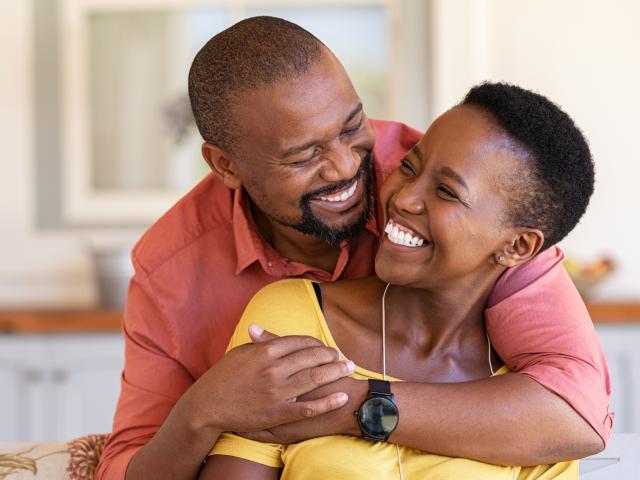 Christina and I have counseled couples in crisis, couples in premarital times, couples who'd grown distant, and everything in between. Over these past twenty years of marriage and ministry, we've realized that with all the hurts of life, for marriage to last, the marriage relationship must be a healing place.  
Here are 4 ways to increase the sacred vitality of your marriage as a healing place.
1. Cast off worldly illusions. If twenty years of marriage has taught me anything it is that the most beautiful fairy tale romance isn't found in romance novels or in even the best chick flicks Hollywood has to offer. Real romance is a life of increasing trust as a couple travels through the difficulties of life together.
Healing marriages are covenant communities of two where hurts are exposed by life and healed by godly love. Healing marriages are places where our brokenness is exposed and the intimacy of God in Christ is modeled as we cultivate a kind of acceptance that cannot be duplicated elsewhere.
The first step in creating a marriage of healing is to despise false worldly notions about marriage. Begin at God's Word to build a healing marriage. "In the same way, you husbands must give honor to your wives. Treat your wife with understanding as you live together. She may be weaker than you are, but she is your equal partner in God's gift of new life. Treat her as you should so your prayers will not be hindered." (I Peter 3:7 NLT)
In a world consumed with personal rights, so few people are willing seek the interest of others, but that's what godly marriage is. It is a sacrificial relationship where equals seek the best interest of the other in ways that bring glory and honor to God. Draw close to one another in the love of God. No fanciful romance Valentine's Day sentiment will substitute.
As Shakespeare quipped, "Knit your hearts with an unslipping knot."
2. Cultivate a climate of grace. Once we have decided to take Gods' Word for making marriage a healing place, we must make our marriage a grace place. "And while marriage is a gift of God for the happiness and welfare of mankind, it is more than an end in itself: it may really be a means of grace through which husband and wife enter more fully into companionship with God." (The Interpreter's Bible, Volume 12, 1957) Marriage, rightly considered and cultivated is a kind of instrument of grace in the lives of husband and wife.
When this becomes a reality in our marriage, it spills out into the world around us by way of godly example and the genuine love that flows from a godly healing marriage. The grace I'm talking about here isn't abstract. It comes in concrete ways.
Choose to respect one another. Admire the wonderful things about one another's character. Recognize the burdens each person carries and reassure one another of their ability in the Lord to carry them out. Everyone desires respect. The world may not give it freely, but the child of God in a marriage can give it lavishly. 
Develop mutual interests. Get bikes and ride them together. Whatever it is, make Mark 10:8 a practical reality in your marriage. Make your marriage an instrument of practical grace and watch as healing from past and present worldly hurts become a shared reality. "… and the two are united into one.' Since they are no longer two but one." (Mark 10:8 NLT)
3. Create marital competence. Marriage is a vocation. A tradesman studies his craft. The greatest woodworker I ever knew had an entire collection of ancient tools and knew how to use them, even though he mostly worked with modern electric equipment. He loved his art and wanted to know everything he could learn about it. We must be the same way about marriage.
A seamstress becomes adept at ancient practices but she loves to engage in conversation about new fabrics and their interaction with the thread and needle.
Study what God's Word says about love and marriage. Be willing to endeavor in marriage according to what God says about it. Our marriages are more than the flippant paper structures of convenience that our culture declares them to be by its words and actions. Marriage is serious business. It is hard rewarding work.
"The family is near me root of redemption, and is both its means and model. God always uses the family to bring redemption to His people. At the same time, He employs it as His living model of redemption." (The Biblical Battle For The Family, George Scipione, 1993) When we want success in our employment vocation we study and work hard. Marriage is the foundation of our daily practical life. It will either be a fountain of blessing or a prison.
Bring Bible Study about marriage into your discipleship. Make marriage a blessed vocation! "Work hard so you can present yourself to God and receive His approval. Be a good worker, one who does not need to be ashamed and who correctly explains the word of truth." (II Timothy 2:15 NLT)
4. Continue to defend one another. When Christina and I were early in our relationship, a gas station attendant made the mistake of falsely accusing me of having sullied a hot dog with nacho cheese. I had taken the wrapped hot dog out of the hot case. I had paused at the cheese pump but I decided not to engage in such culinary delight. I returned it to the hot case, choosing a hamburger instead.
His false accusation ended with my future bride opening every hot dog from its wrapping and slinging them in his direction with a fiery, "Does that have cheese on it?! How about that one. How about that one…" and so on. Not her finest or calmest moment. But I decided on the spot that she was a keeper!
After twenty years of marriage I can still count on her to defend me. The difference from then to now is that, while in public she'll still be my shield, in private she'll counsel me to keep from stumbling. Over the years we must continue to defend and protect one another. We have to teach one another that this marriage, this space, is a safe haven to make mistakes and remain a person worth of defending.
When we know our partner is our defender, it increases our confidence to be vulnerable to one another. If they'll defend me in public, surely they'll protect me in private. The principle of making marriage healing is obvious in the Bible.
Proverbs 31:10 works both ways. "Who can find a virtuous and capable wife? She is more precious than rubies." (Proverbs 31:10 NLT)  "For husbands, this means love your wives, just as Christ loved the church. He gave up His life for her." (Ephesians 5:25 NLT) Sacrifice for one another. Defend one another.
Make your marriage a place for healing. Make it a place where God's Word concerning marriage is alive and present. "Above all, clothe yourselves with love, which binds us all together in perfect harmony." (Colossians 3:14 NLT)
Can We Pray For You?