Marriage 911
06/19/19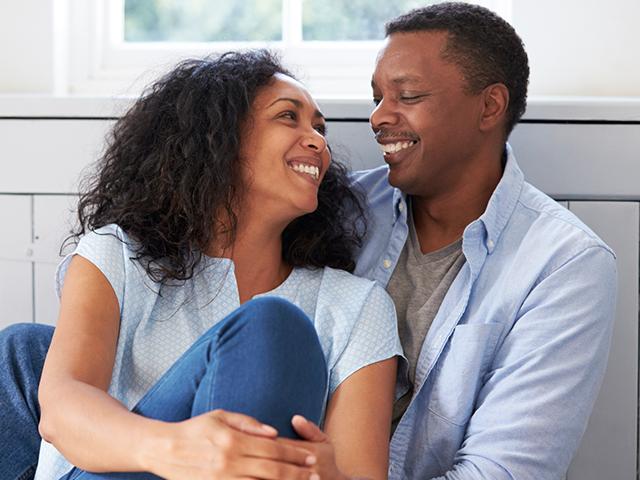 What do you get when you unite two unhealthy people? No, this isn't the beginning of a bad joke. It is, sadly, the truth about the beginning, and ending, of many marriages.
Unfortunately, most people imagine themselves to healthier than they actually are. The power of denial cannot be underestimated. This is not to ding any of us — we're all doing the best we can. Yet, most of us are emotionally wounded in some ways and carry those childhood wounds into our adult life.
To get help for your marriage from Dr. Hawkins and his qualified staff, please visit The Marriage Recovery Center website or call 206-219-0145.
Add to those wounds the fact that most have had little training in how their bodies and minds work and how relationships work. Marriage ends up being a 'practice ground' for perhaps the most important relationship in their life.
How do childhood wounds impact us?
Let me list several ways childhood wounding can impact adult relationships. You can use this list as something of a barometer to determine how you are doing in your relationships and where you might need some professional attention:
Emotional resilience and regulation. Early wounding often impacts our ability to understand, identify, and modulate our emotions, as well as, 'roll with the punches.' These are key ingredients in healthy adult relationships.
Ownership of problems and ability to make emotional repairs. Relationships are built on care and compassion for others and the ability to quickly take ownership for wounding others. Furthermore, the ability to say 'I'm sorry', as well as, making reparations is critical to healthy relating.
Ability to show compassion and empathy. We must learn to have compassion for ourselves, as well as, others. We must be able to see the world through other's eyes and see the impact we have on them. Childhood wounding often compromises these skills.
Simple and effective interactions. Healthy adult relationships require simple and effective interactions. Healthy individuals/couples know how to communicate effectively, listen with understanding, and have smooth and even easy transactions.
Effective problem-solving. Childhood wounding often hampers our ability to problem-solve, a key ingredient for healthy adult relationships. Couples must know how to fight a problem, not each other. They must know what they are fighting for and minimize conflict.
Giving and receiving love. If we have not received generous love, it will be hard for us to give it. Healthy individuals and couples are intentional about showing love, in large and small ways. They extend themselves for the well-being of others.
Clarity of thinking. The world may appear to be a frightening place to the one who doesn't feel safe and secure. If one has learned to self-protect through different aspects of denial, (blame-shifting, excuse-making, minimization) clear thinking will be difficult — a necessary ingredient of healthy adult relating.
Healthy self-care. Healthy couples know they must keep their minds and bodies well and it is their responsibility to do so. Subsequently, they consider how nutrition, exercise, as well as, mind/body/spiritual issues impact them.
Healthy boundaries. Healthy couples are mindful of where they end and others begin. They consider 'whose business is whose business' and don't invade others space. They offer advice only with permission, respecting and boundaries and autonomy of others.
Acceptance. Finally, healthy individuals understand their individuality and the individuality of their mate. They appreciate differences. While they may ask for change, they never manipulate, control, or coerce others to obtain those changes.
Whew! This is quite a list of ways childhood wounding can impact adult relating. If you have been wounded, and most of us have, what are some steps we can take to begin getting healthy?
First, read through the list and determine strong and weak areas.
None of us get a perfect score on these issues. Determine where you are strong and where you need work and begin the growth process. Ask your mate or close friend to offer feedback, which is a scary but necessary process.
Second, choose one or two areas to strengthen.
After you have assessed your functioning on these areas, find good reading material to assist you in your growth process. Find Scriptures that speak to the area you wish to strengthen.
Third, get support.
We all need support to grow. Get into a support group or involve yourself in counseling to help you face your issues and learn important skills you may have missed in childhood.
Fourth, obtain accountability.
We cannot grow alone. We must be transparent and vulnerable in order to grow. Scripture tells us, "Confess your sins to each other and pray for each other so that you may be healed." (James 5:16)
Finally, be patient with yourself.
Growing up is hard work. None of us come through childhood unscathed and we're all trying to get it. Be patient with yourself as you courageous face growing, being healthy, and having healthy adult relationships.
Do you want to grow in your relationships? We'd love to hear from you. Share your feedback or send a confidential note to me and my team at frontdesk@marriagerecoverycenter.com and read more about The Marriage Recovery Center and my Marriage Intensives on my website: www.MarriageRecoveryCenter.com. You'll find videos and podcasts on saving a troubled marriage, codependency, and affair-proofing your marriage.