Signs You Are Avoiding Needed Change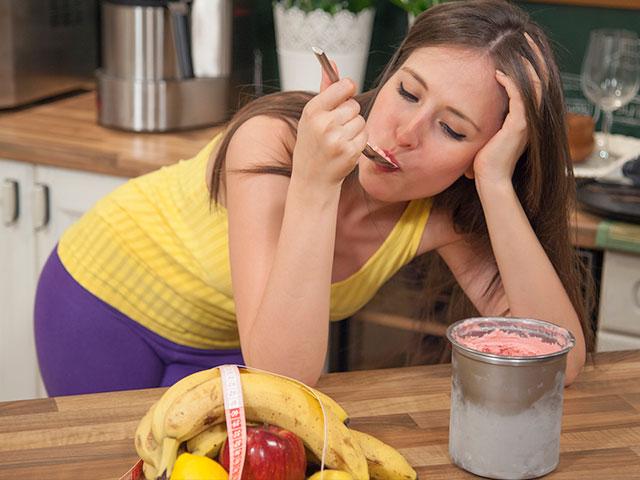 Related Topics
I remember the very first time Scripture came alive to me while reading the Bible. It was in the book of Luke, chapter five. This passage reveals more than just a few fishing tips. The Holy Spirit was talking to me about my life.
So it was, as the multitude pressed about Him to hear the word of God, that He stood by the Lake of Gennesaret, and saw two boats standing by the lake; but the fishermen had gone from them and were washing their nets. Then He got into one of the boats, which was Simon's, and asked him to put out a little from the land. And He sat down and taught the multitudes from the boat. When He had stopped speaking, He said to Simon, "Launch out into the deep and let down your nets for a catch." But Simon answered and said to Him, "Master, we have toiled all night and caught nothing; nevertheless at Your word I will let down the net." And when they had done this, they caught a great number of fish, and their net was breaking. Luke 5:1–6 (NKJV)
The men had fished all night and caught nothing, yet Jesus told Simon to go fishing again and to let down his nets for a catch. Jesus instructed them to put out a little from the land. Then He told them to "launch out into the deep," and that is where they would come upon a great catch. A little from the land is not deep sea fishing. These men were not in deep waters. I understood the metaphor. Jesus revealed to me that in order to get to the good stuff, I, too, had to launch out into the deep. Deep was where I would come upon a great catch. Deep was where the abundance lay. Deep was where I had to be willing to go to find the freedom I had been looking for. Jesus asked them to push away from the land. Again the Holy Spirit personalized this for me. Pushing away from the land meant pushing away from the solid ground, from the secure and safe place, and meeting Jesus in unknown and unfamiliar waters. There is safety in shallow water. Shallow water is comfortable water. We have our footing, and there is no risk involved. Like everything in life, greatness and excellence means pushing past the norm and delving into uncharted and unfamiliar territory where most refuse to go. Unfamiliar often equals uncomfortable, but uncomfortable is the breeding ground for change. The Holy Spirit was beckoning me to leave my comfort zone, take a risk and launch out into the deep.
It is reassuring to note that Jesus did not send the fishermen out alone. He directed them into the deep, but He was in the boat alongside them the entire time. The same is true for us as we embark upon our unknown. As we venture into the deep, we don't have to fear. We are not alone. He is with us.
When you go through deep waters, I will be with you. Isaiah 43:2 NLT
So, why does everything inside of us resist change and long to settle contentedly on the shores of familiarity? The first step in breaking free from our comfort zone is to be honest with ourselves and admit that we are not all that comfortable. The idea of having to face and feel our pain may seem intimidating and like a bunch of work, but the truth is denial is a full-time job. Change is scary, but not changing is scarier.
The amount of energy it takes to stifle emotions far surpasses the effort it would take to deal with them and find healing. Living a life cut off from ourselves is exhausting. Attempting to act okay when we are not okay saps the life from us. It is far less taxing to learn and then do what it takes to be okay. You might have to face some of the ugly stuff, but trying to avoid pain is a painful way to live. We think by stuffing our feelings we remain in control, but those feelings end up controlling us. They find their way to the surface and manifest in a myriad of ways—torment, addiction, and depression. We try to circumvent them, but as you will see below, repressed feelings have a way of revealing themselves in unhealthy ways.The feelings you are not dealing with are dealing with you.
Feelings Revealed
Our squelched feelings reveal themselves through behaviors I call counterfeit comforts. There are many, many possible counterfeit comforts. Here are but a few:
Overeating
Binging and purging
Alcohol
Drugs
Cigarettes
Cutting yourself
Relationships
Sex
Shopping
Shoplifting
Television
Work
Exercise
Constant busyness
Playing video games
Gambling
Reading magazines
As we go through our day, life happens. We experience discomfort and disappointment, and emotions stir within us. Instead of embracing all that we are feeling, we often look for an avenue to escape being uncomfortable. We each have our own drug of choice, our "thing," and we run to whatever that may be: a cigarette, or an entire pack of cigarettes, a donut or half a dozen donuts.
Just as feelings are not inherently bad, many counterfeit comforts are not necessarily bad either. Exercise is healthy unless we are doing it compulsively to mask a deeper issue. Obviously seeking comfort through shoplifting or taking illegal drugs is never beneficial, but what about magazines, television and shopping? There is nothing wrong with reading a magazine, watching a TV show or buying an outfit. How could something as seemingly innocent as a fashion magazine be a counterfeit comfort? Is it bad to read a magazine? No, but if you are reading magazines for hours to disconnect and divert yourself from your life, then you are using magazines to avoid dealing with something. It is like being depressed and watching nine hours of television to zone out. Zoning out on occasion is not a bad thing. There is nothing wrong with watching a little TV at the end of a long day, but it is important to recognize the motive behind the action. It is not so much what we are doing, but why.
Excerpt from Counterfeit Comforts by Robia Scott. Published by Chosen Books, a division of Baker Publishing Group, (www.bakerpublishinggroup.com) Copyright © 2016. Used by permission.
Can We Pray For You?