Are You Bold as a Lion?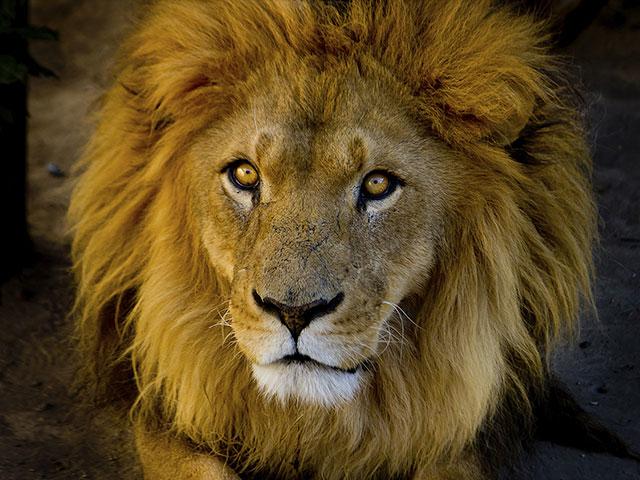 Related Topics
In Proverbs 28:1, the Holy Spirit says that the righteous are as bold as a lion. To the degree that you are established in Christ's righteousness, you will manifest boldness as bold as a lion. In Isaiah 54:14, the Holy Spirit tells us, "In righteousness you shall be established. You shall be far from oppression; for you shall not fear. And from terror, for it shall not come near you."
These are some awesome promises for the person who is established in Christ's righteousness:
1. You shall be far from oppression.
2. You shall not fear.
3. You won't experience terror.
4. These things shall not even come near you!
Since being established in righteousness produces such liberation, it would behoove us to have a revelation of what it means to be "established" in righteousness, and particularly whose righteousness we are to be established in.
Do you remember when you were a child learning to tie your shoelaces? If you were like me, it was a frustrating learning experience initially. It seems like it took me forever to learn how to form the little loop with the shoelace, encircle the loop with the other end of the shoelace, feed the shoelace through the little loop, and form another loop with the lace, before finally tying it all together all nice and neat. It was a while before I could perform this then-complex operation effortlessly.
Now, several years later, I'm able to tie my shoes almost unconsciously. I'm fully "established" in tying my shoes now, with little to no effort.
Likewise, when we are established in righteousness by faith in Christ, our response to the enemy's condemnation and accusations will be automatic and unconscious; we will boldly declare that we are righteous in Christ when the devil strikes with his tireless accusations. This is our glorious heritage. Refer again to Isaiah 54, this time zooming in on verse 17, where the Holy Spirit says, "No weapon that is formed against thee shall prosper; and every tongue that shall rise against you in judgment you shall condemn. This is the heritage of the servants of the Lord, and their righteousness is of me, saith the Lord."
It's clear in this verse why no weapon that forms against us will prosper. It's because of the righteousness of the Lord! Christ's righteousness has been imputed unto us by grace through faith. The Holy Spirit calls this our heritage. Praise God! Truly, whom the Son sets free, is free indeed!
The enemy cannot condemn you if you are established in Christ's righteousness. Condemnation is the only weapon that the devil really has. But since Christ has blotted out "the handwriting of ordinances that was against us" and nailed it to His cross, He has effectively disarmed the devil—the accuser—and given us the victory over him (see Colossians 2:13-15).
Until you get this revelation, the enemy will use God's law, which is perfect, to condemn you. He does this to make the believer sin-conscious, because whenever sin-consciousness reigns in the life of the believer, symptoms of the curse manifest (though Christ has redeemed you from the curse of the law – Galatians 3); whenever righteousness-consciousness (i.e. Christ-consciousness) reigns in the life of the believer, the blessings of Abraham manifest.
Sin-consciousness actually strengthens sin in your life; righteousness-consciousness (Christ-consciousness) rouses holiness in your life.
Know this, Christ has already been condemned in our place. This by no means gives us a license to sin. In fact, in 1 Timothy 1:18-20, the Holy Spirit shows us the danger of the believer (i.e. pretender) who tramples upon God's grace and lives a life of blatant sin. Living in such a manner will make you incapable of "holding faith" because of the bad conscience that ultimately results. Such is the deceitfulness of sin (Hebrews 3:13).
Beloved brothers and sisters, if you are established in Christ's righteousness by faith, then no weapon that forms against you will prosper. You will be as bold as a lion. You will reject the accuser's accusations and effortlessly flourish in the Spirit. In contrast, if you are attempting to stand in self-righteousness, which are as filthy rags before the Lord, beware, because weapons formed against the person who stubbornly stands in self-righteousness always prosper.
Declare daily that you are the righteousness of God in Christ (2 Corinthians 5:21, Ephesians 4:24). As you faithfully do so, the new you in Christ emerges from within more and more until this glorious truth is firmly established in you (Ephesians 4:23).
"Meditate upon these things; give thyself wholly to them; that thy profiting may appear to all." – 1 Timothy 4:15
Can We Pray For You?