Overcoming Addictions
11/01/13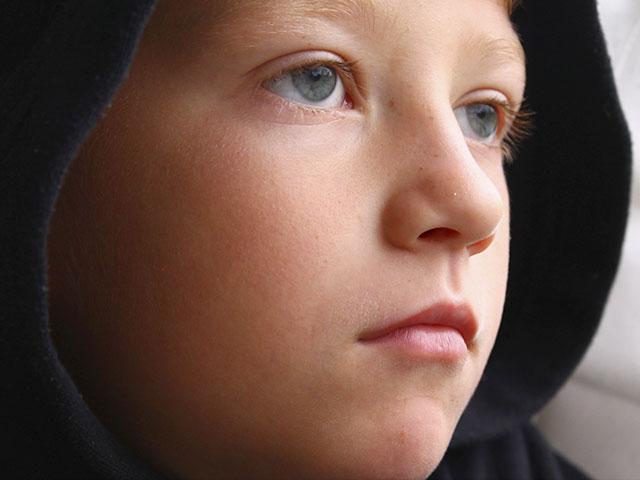 Sometimes we have to dig around the dirt in order to plant something new, beautiful and well-rooted. This post is the first of two parts of a teaching on healing the past. Before you go forward, stop and pray. Ask God to open the eyes of your understanding to anything He may want to reveal to you.
As I grew up I would come to be controlled by feelings of insecurity, anger, despair, fear of abandonment, guilt, shame and rejection. I trusted no one. Inner pain and a hardened heart will affect all of our personal relationships. I became an alcoholic and drug addict to cope with these feelings. I tried as hard as possible to keep people away from me so that I would not have to deal with how frightening relationships could be. Within the burdened beast I had become as an adult stood a quivering child.
I learned that God loves me. He hates what happened to me. To stop those events from occurring God would have been overriding the Gift of Freewill, the freewill we sometimes curse, the freewill of someone else who used it as opportunity to sin against me, you and God. God is not responsible for what happened to me. But I did learn that He can turn the dross into gold if I let him.
Joseph's brothers hated him and spoke brutally to him all the time out of jealousy of their father's favoritism towards him. They thought of killing him but instead threw him into a pit before deciding to sell him into a life of slavery.
Many years later, Joseph concluded, "But as for you, you meant evil against me; but God meant it for good, in order to bring it about as it is this day, to save many people alive" (Genesis 50:20).
The names Joseph gives his sons reflect how he feels about his former life in Canaan. Joseph calls the first son Manasseh, which means "God has made me forget all my hardship and all my father's house." The second he named Ephraim, meaning "For God has made me fruitful in the land of my misfortunes."
God didn't make him forget, obviously, but he helped him get to a place where all resentment was gone, where the event didn't define him, but God did, a place where he would find that God could take the dross, give him gold, and use him and his experiences to bless a multitude of others.
When we were engrafted into the vine of faith we were given new roots in an historical past, and spiritual roots in Jesus Christ. We can't change our past, but Jesus can and does!
Romans 11:16–18
16 For if the firstfruit is holy, the lump is also holy; and if the root is holy, so are the branches. 17 And if some of the branches were broken off, and you, being a wild olive tree, were grafted in among them, and with them became a partaker of the root and fatness of the olive tree, 18 do not boast against the branches. But if you do boast, remember that you do not support the root, but the root supports you.
So, we can make a choice today. We can stand in the pain, sorrow and affects of the past (as a wild olive tree), or we can stand in Jesus and be partaker of his spiritual roots (the root and fatness of the olive tree). We can never forget the past, but we do not have to live in its affects. The "old man/woman" is of the past, according to Paul. We now have the opportunity to stand in the NEW man/woman. We have been engrafted into a life in Christ and his holiness. He is our root and we are partakers of all the rich blessings that come with faith and life in Him!
Can you begin to imagine the possibilities of what God wants to do for you and through you? Do you believe that your spiritual roots in Christ can overcome the emotions rooted in negative experiences? Do you know that it is Christ and His love who defines you and nothing else?
Copyright 2013 David Gibson, used by permission.
Related Articles