25 Bible Verses about Children & Kids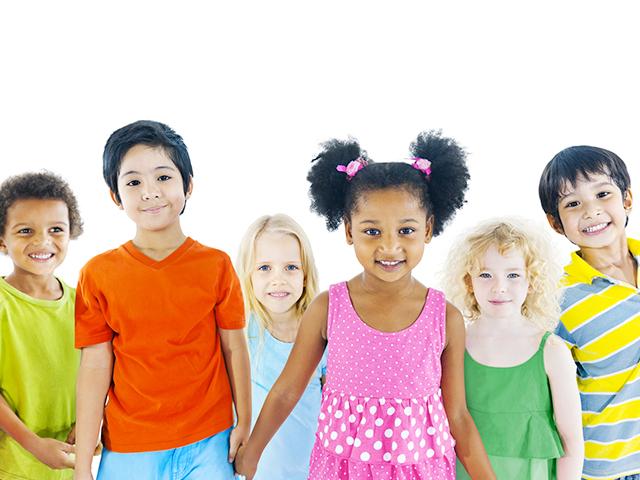 Related Topics
Children are a gift from God.
Children are a gift from the Lord; they are a reward from him. Children born to a young man are like arrows in a warrior's hands. Psalm 127:3-4 (NLT)
Every good and perfect gift is from above, coming down from the Father of the heavenly lights, who does not change like shifting shadows. James 1:17 (NIV)
We are responsible to teach our children.
Start children off on the way they should go, and even when they are old they will not turn from it. Proverbs 22:6 (NIV)
And you must commit yourselves wholeheartedly to these commands that I am giving you today. Repeat them again and again to your children. Talk about them when you are at home and when you are on the road, when you are going to bed and when you are getting up. Deuteronomy 6:6-7 (NLT)
We give our children a great gift when we teach them about God.
But you must remain faithful to the things you have been taught. You know they are true, for you know you can trust those who taught you. You have been taught the holy Scriptures from childhood, and they have given you the wisdom to receive the salvation that comes by trusting in Christ Jesus. 2 Timothy 3:14-15 (NLT)
God loves our children and has plans for them before they are born.
You made all the delicate, inner parts of my body and knit me together in my mother's womb. Thank you for making me so wonderfully complex! Your workmanship is marvelous—how well I know it. You watched me as I was being formed in utter seclusion, as I was woven together in the dark of the womb. You saw me before I was born. Every day of my life was recorded in your book. Every moment was laid out before a single day had passed. Psalm 139:13-16 (NLT)
God promises to teach our children.
All your children will be taught by the Lord, and great will be their peace. Isaiah 54:13 (NIV)
Jesus valued children.
The leading priests and the teachers of religious law saw these wonderful miracles and heard even the children in the Temple shouting, "Praise God for the Son of David." But the leaders were indignant. They asked Jesus, "Do you hear what these children are saying?" "Yes," Jesus replied. "Haven't you ever read the Scriptures? For they say, 'You have taught children and infants to give you praise.'" Matthew 21:15-16 (NLT)
"Beware that you don't look down on any of these little ones. For I tell you that in heaven their angels are always in the presence of my heavenly Father." Matthew 18:10 (NLT)
He took a little child whom he placed among them. Taking the child in his arms, he said to them,  "Whoever welcomes one of these little children in my name welcomes me; and whoever welcomes me does not welcome me but the one who sent me." Mark 9:36-37 (NIV)
Jesus used children as an example for adults to follow.
I tell you the truth, anyone who doesn't receive the Kingdom of God like a child will never enter it." Then he took the children in his arms and placed his hands on their heads and blessed them. Mark 10:15-16 (NLT)
We are responsible for discipling our children.
Discipline your children, and they will give you peace of mind and will make your heart glad. Proverbs 29:17 (NLT)
We must not frustrate our children.
Fathers, do not provoke your children to anger by the way you treat them. Rather, bring them up with the discipline and instruction that comes from the Lord. Ephesians 6:4 (NLT)
God uses children in His kingdom.
Through the praise of children and infants You have established a stronghold against Your enemies, to silence the foe and the avenger. Psalm 8:2 (NIV)
Children are reminded to obey and respect their parents.
Children, obey your parents because you belong to the Lord, for this is the right thing to do. "Honor your father and mother." This is the first commandment with a promise: If you honor your father and mother, "things will go well for you, and you will have a long life on the earth." Ephesians 6:1-3 (NLT)
Can We Pray For You?