How Do I Learn to Pray?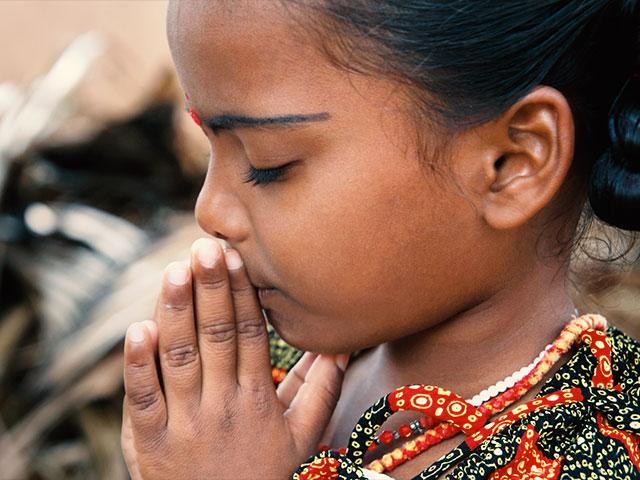 Related Topics
Prayer is talking with God — like chatting with a best friend over coffee or a Coke. At first, it may seem a bit silly to contemplate. How can someone talk with an invisble entity? Even if you believe there is a power higher than you, can you really 'talk with' this deity?
Yes! You can start right where you are no matter who you are or what you have done in your life. God wants to hear from His people.
You may wonder how to start.
Here's what I did. I was in such pain the first time I turned to God in prayer that I simply laid it out — as I would with a sister or friend.
"Lord, God. I'm hurting — bad. I've messed up my life. I'm divorced, away from my kids in a new city, scared and alone. Can you help me? I don't know how to fix what went wrong."
Then I was quiet for a few moments. Some words of Jesus Christ, which I had heard in a Bible study that a friend invited me to, came back to me right then.
They were from the Gospel according to John, chapter 14, verse 6: "I am the way, the truth and the life. No one comes to the Father except through me." I knew then that if I kept talking to Jesus, He would lead me to the answers I needed.
I also started reading about prayer in other parts of the Bible and found these verses. "Let us then approach the throne of grace with confidence, so that we may receive mercy and find grace to help us in our time of need" (Hebrews 4:16), and "Cast all your anxiety on him because he cares for you" (1 Peter 5:7).
I felt awkward at first just sitting in a chair and praying out loud. So I decided to pray while I walked and ran along the beach near my home. It came easier then. I was happy as I looked at the ocean and felt the warm sun on my face. I realized how much beauty there was around me and it came from God, our Creator.
From that day on I made prayer part of my morning routine. Now it's as much a part of my life as getting dressed and brushing my teeth. And most important, I know I am never alone. God hears and answers my prayers. I trust Him with my very life.
Can We Pray For You?