Angels' Teardrops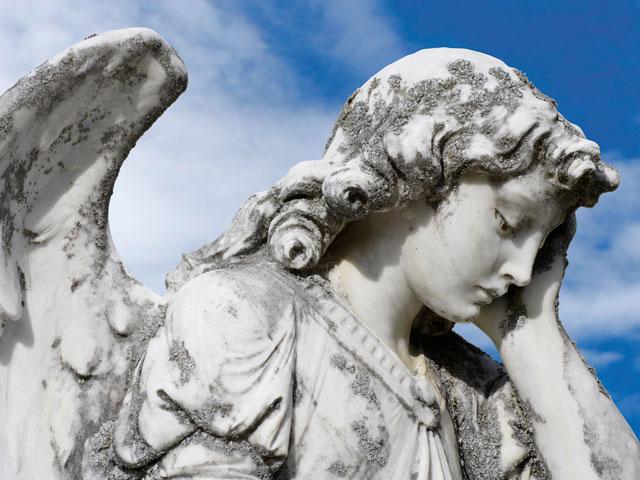 Related Topics
I heard a song titled Ten Thousand Angels Cried, sung by LeAnn Rimes. I could picture heaven the day our Savior was crucified. Those angels were looking at the torture He endured for the salvation of mankind. They must have pondered this senseless way to die. They saw people mocking Him and spitting on Him, lashing at Him with a whip repeatedly, until He was disfigured beyond recognition.
Why would He choose to leave Heaven's splendor to die in our place, when we were the sinful ones? We cannot understand this. The fact remains that He chose to lay aside his crown and royalty to take on the form of humanity for you and me.
On Maundy Thursday and Good Friday, people attend services in churches around the world. There is the celebration of Resurrection Sunday, better known as Easter.
We rejoice that Jesus was raised from the tomb and lives, forever making intercession for us. He did this so that one day those who have accepted his death, burial, and resurrection will live in Heaven with Him. For those who have invited the Lord into their hearts, those special services remind us of His supreme sacrifice. We rejoice that Jesus loves us so much He went to the cross, as painful and humiliating as it was for Him. When we think about how the sky became pitch black and the curtain in the sanctuary immediately tore in two that day (Mark 15:33-37, Luke 23:44-46), the song about the ten thousand angels crying will seem very real. I imagine there may have been a huge display of lightning, thunder, and a downpour of rain. It will be as if those angels were weeping so profusely their tears resonated Heaven's intense response.
Sometimes I still weep and I am so thankful He did not come down from the cross, because I know He purchased eternal life for me. It helps me know that my tears are a language God understands. The angels must have wondered if there could have been another way. It is in those moments it makes me appreciate that although He was God, He removed His divinity to put on the flesh of man.
Now, whenever thunder roars, the wind blows, and the lightning flashes across the sky, I look out my window. As the raindrops become stronger and louder on the rooftop, I think about the day my Savior was crucified and how the angels cried!
Then I looked and heard the voice of many angels, numbering thousands upon thousands, and ten thousand times ten thousand. They encircled the throne and the living creatures and the elders. Revelation 5:11 (NIV)

For the message of the cross is foolishness to those who are perishing, but to us who are being saved it is the power of God. 1 Corinthians 1:18 (NIV)

For, as I have often told you before and now tell you again even with tears, many live as enemies of the cross of Christ. Philippians 3:18 (NIV)
Copyright © Cathy Irvin. Used by permission.
Can We Pray For You?