Choose a Life Without Regret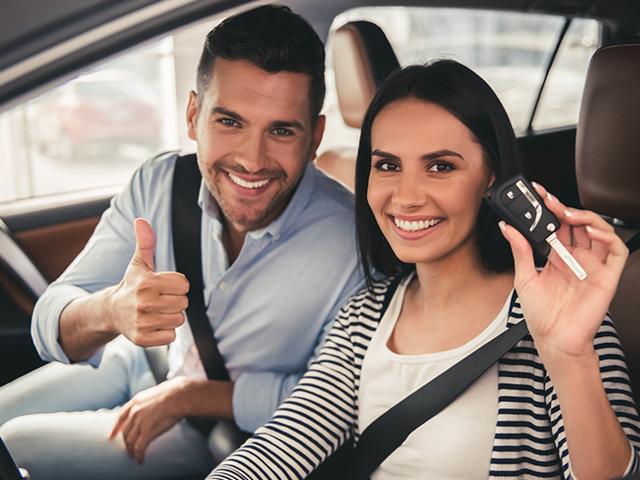 Related Topics
The Envoy commercial caught my attention every time I heard the jingle. The newest SUV to hit the market. My dream vehicle was equipped with dual control heat and air, stylish leather interior, running boards, and must-have keyless entry. My husband was equally impressed with its 5.3-liter V8 engine, 355 horsepower, and 383 pound-feet of torque, whatever that means. If we could have any type of car we wanted, this was it. I radiated sheer delight thinking of it sitting in our garage.
We drove our '88 Oldsmobile into the dealership ready to sign on the dotted line. After discovering the payments were going to be a little steeper than we had anticipated, we felt hesitant to go through with the deal. But then we rationalized as hard as we worked, we deserved to have the one thing we desired most. I justified our decision by telling myself it would bring us years of satisfaction and dependable service.
After a few short months and many sacrifices, and more than four years left in payments, I was astounded when I heard my husband express dissatisfaction with our dream vehicle. He already had his eye on a newer model Acadia. My heart sank. Once again, I was confronted with the realization we had unwittingly sacrificed our time, money, and attention to the acquisition of material things that brought no lasting pleasure or any eternal benefit. Instead, we were left with the regret of the choice we had made.
Over the years, I've learned regret has many faces. Among them are sorrow, misery, anguish, pain, distress, heartache, agony, torment, affliction, suffering, and remorse — just to name a few. The regret may be in response to a missed opportunity, an action or inaction that carried negative effects, or choices made with little thought of consequences, good or bad.
As the Lord prepared His children's hearts to cross over into the promised land, He gave them a choice that carried with it the possibility of great blessings or great regrets. Scripture tells us that God set before them life and death, blessing and cursing. He entreated them to choose life, that both they and their descendants might live; that they might love the LORD their God, that they might obey His voice, and that they might cling to Him, for He was their life and the length of their days (Deuteronomy 30:19-20).
To choose life was to choose Him. God pleaded with His people to trust Him and to make choices based on that trust. Regretfully, Israel failed to respond to this call with the right choice.
And the LORD said to Moses: "Behold, you will rest with your fathers; and this people will rise and play the harlot with the gods of the foreigners of the land, … and they will forsake Me and break My covenant which I have made with them." Deuteronomy 31:16 (NKJV)
As a result, they suffered the curses God said they would.
Today, Jesus sets before us the opportunity to choose life or death as well:
"For God so loved the world that He gave His only begotten Son, that whoever believes in Him should not perish but have everlasting life." John 3:16 (NKJV)
"He who believes in Him is not condemned; but he who does not believe is condemned already, because he has not believed in the name of the only begotten Son of God." John 3:18 (NKJV)
Don't wait until all you have is regret; choose life — choose Christ today.
Copyright © 2019 Veda Thomas Lucas, used with permission.
Can We Pray For You?