Don't Be Distracted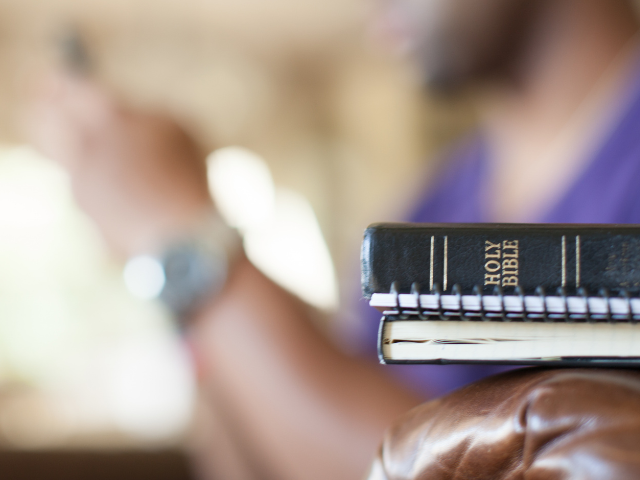 Related Topics
Have you ever set out to accomplish a task only to have a situation come up that distracts you? There are times when I get distracted easily and fail to complete projects on time or even at all. For example, I remember working on an important assignment that needed to be completed by the weekend, and I received a call from a family member asking if I would give them a ride and grab lunch after. I genuinely value spending time with my family, and I was getting hungry, so I put the assignment to the side and went without a second thought. I came back that evening and frantically tried to complete the project on time, but unfortunately, it didn't happen. I felt awful and was quite disappointed in myself.
Could you imagine what would have happened if Jesus had allowed distractions to keep Him from completing His assignment?
In the Gospel of John, chapter 4, Jesus was on an important assignment that required Him to go through Samaria on His way to Galilee. It was clear that Jesus knew His mission and was always about His Father's business. Even though He was tired and hungry, He did not allow that to become a distraction. After having the extraordinary encounter with the woman at the well, His disciples came to Him offering food. Jesus' response was,
"I have food to eat that you know nothing about" (John 4:32).
Of course, the disciples were puzzled by His response; however, Jesus never lost His train of thought as He spoke with them.
Jesus' response to the disciples came to mind after I returned home late that evening with shopping bags and a full stomach. It is so easy to think we are doing something good but neglect what is important. In Colossians 3:2, we are told:
"Set your minds on things above, not on earthly things."
Jesus was always mindful of His assignment and why He came to earth.
"My food," said Jesus, "is to do the will of Him who sent Me and to finish His work" (John 4:34).
This was a valuable lesson for me to stay focused on what I have been called to do and accomplish my assignments. We must be disciplined, dedicated, and not distracted as we fulfill God's purpose and plan for our lives.
It is easy to get caught up in being busy doing good works yet not doing what we have been called to do. Jesus tells His disciples that the fields are ripe for harvest, meaning there are many souls to be saved, and now is the time. We, like Jesus, must be busy with our Father's business of winning souls for the Kingdom of God. Have you ever found yourself distracted from your true calling from God?
~
Scripture is quoted from THE HOLY BIBLE, NEW INTERNATIONAL VERSION®, NIV® Copyright © 1973, 1978, 1984, 2011 by Biblica, Inc.® Used by permission. All rights reserved worldwide.
Can We Pray For You?