A Good Scare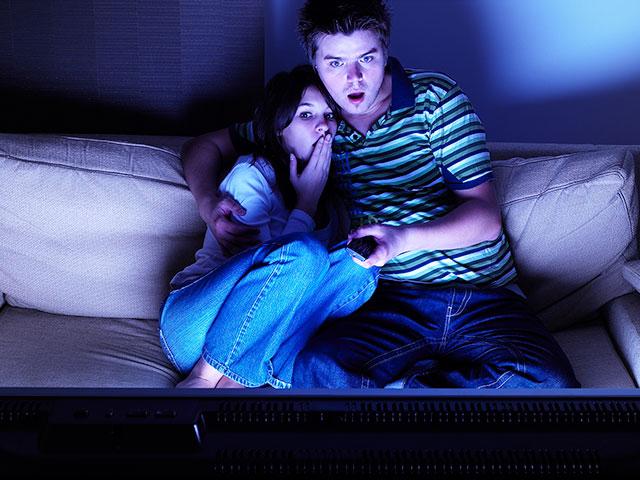 Related Content
From the editor: The views expressed in this article are the opinion of the author and do not necessarily reflect the views of The Christian Broadcasting Network. Leading Christian thinkers have disparate views on Halloween and how Christians should respond to it. We offer you, the reader, several different viewpoints on CBN.com so that you can prayerfully decide what is the correct response for your family.
Related Topics
Let's face it, whether you "celebrate" Halloween or not, this time of year everyone's attention tends towards the spooky, creepy, and downright scary. I've heard some people say they like a good scare every now and then. Not so with me. I can do just fine without having the stuffing scared out of me, thank you very much.
I love the fact that the Bible tells us that the "joy of the Lord is our strength." Nehemiah 8:10 (NASB) Jesus is called the "Prince of Peace." Isaiah 9:6 (NASB) 1 John 4:8 says, "... for God is love." In fact, John went on to write, "There is no fear in love; but perfect love casts out fear, because fear involves punishment, and the one who fears is not perfected in love." If we have given our lives to God, if we have found reconciliation with Him through the death and resurrection of Jesus Christ, then we have nothing to fear from God. We have no fear of punishment, but the great expectation of living in the love of God which will drive fear from us.
Yet, with this in mind, I see an interesting story in Genesis 15. This is a powerful chapter telling a key part of the story of Abram/Abraham. The chapter begins with the Lord telling Abram "Do not fear, Abram, I am a shield to you; Your reward shall be very great." Again, we see the Lord's encouragement to not fear. In his heartbreak, Abram pours out his soul reminding the Lord of the promise to give Abram an heir. A promise as yet unfulfilled as Abram and his wife, Sarah, continue to grow old.
God renews His promise to Abram, telling him that his descendants will be as numerous as the stars in the sky. Genesis 15:6 says, "Then he believed in the Lord; and He reckoned it to him as righteousness." Abram's simple faith and belief in the Lord is the kind of thing John was talking about: the wonderful loving relationship with the Lord that drives out fear.
The Lord goes on to instruct Abram to prepare a sacrifice. The offering on Abram's part and acceptance of the offering on God's part would be the ratifying moment of a great covenant between Abram and God. The Lord would forever be the God of Abram and his descendants, and Abram and his descendants would forever be God's people. In this powerful moment, this ratifying and recognizing of this great covenant of friendship, grace, and love, an interesting thing happens; "Now when the sun was going down, a deep sleep fell upon Abram; and behold, terror and great darkness fell upon him." Gen 15:12 (NASB)
God Himself showed up to validate the covenant, and with Him came … terror? It reminds me of the scene where Isaiah received his call (Isaiah 6). The wonderful, glorious, loving, living God shows up and the first thing out of Isaiah's mouth is, "Woe is me, for I am ruined." Isaiah 6:5 (NASB)  When John, yes the "There is no fear in love ..." John, sees Jesus in Revelation 1, he confesses, as he writes, that he fell at Jesus' feet "like a dead man." Revelation 1:17 (NASB). What does Jesus do? He reaches out to the one who was known as the "one who Jesus loved," touches him on the shoulder and says, "Do not be afraid." Revelation 1:17 (NASB)
So what can we make of all this? Certainly, God does not want us to be "afraid" of Him. He does not want us to cower as if any moment He could squash us into jelly. However, we should never take for granted His Godhood. He is powerful. He is mighty. Stars fall from His fingertips. He creates worlds with the words from His mouth. He alone holds all of life in His hands. Should we not respect that? Should we not expect that if He shows up, we will react the same way these three wonderful men of God did? It makes me reflect on the phrase "a good scare." I think I would like to have one after all. A Good Scare, and all that it implies.
Copyright © John P. King. Used by permission.
Can We Pray For You?