Hope is the Anchor for the Soul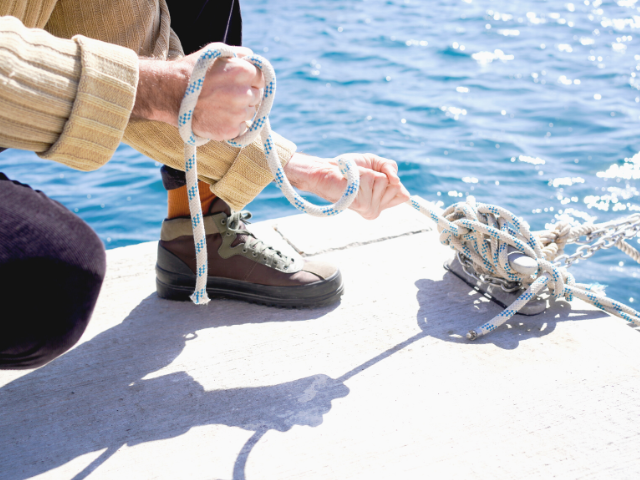 Related Topics
The saying goes that "hope is the anchor for the soul," which comes from the Bible—the book of Hebrews. The actual verse says:
We have this hope as an anchor for the soul, firm and secure. (Hebrews 6:19 NIV)
I love the analogy of hope as an anchor. My family and I once lived in Den Helder in the Netherlands before we emigrated to England, some 20 years ago. Den Helder is where the Dutch Navy is located, and it has a thriving fishing community. I remember us strolling down to the harbor and taking pictures with the kids by these gigantic anchors, which made us all seem so small. These anchors, once released, would sink deep into the seabed and rest, keeping the largest vessels in place despite the raging elements.
In the same way, God gives us security in the storms of life that we experience. The anchor in Hebrews 6 speaks of Jesus, who restored the peace between God and us, so that we now can go into the "inner sanctuary" and meet with the Living God. The promise we have is eternal life because of what Jesus accomplished on the cross. This hope is eternal, firm, and secure. It gives us a steady footing when the going gets tough and storms seem to overwhelm us.
God wants to remind you today that His Son Jesus is your anchor. He is the Hope for the nations, the only One who can still the storms in your life today. Despite the uncertain times we live in, He holds you firmly in the palm of His hand and will never let you go.
~
Scripture is quoted from THE HOLY BIBLE, NEW INTERNATIONAL VERSION®, NIV® Copyright © 1973, 1978, 1984, 2011 by Biblica, Inc.® Used by permission. All rights reserved worldwide.
Can We Pray For You?