In the Big Inning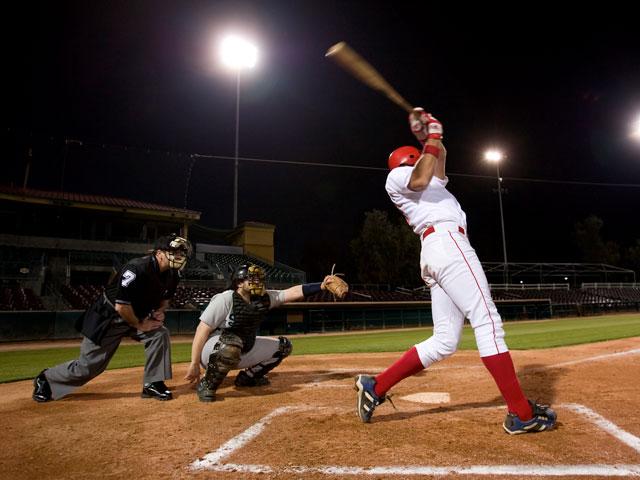 Related Topics
My husband and I were watching a baseball game the other day. Being a multi-tasker, I was doing research while the game was on. But honestly, I was paying more attention to my computer than the game, which seemed to drag on.
My husband caught my boredom and attempted to thwart it with his brand of humor. "You know, there's proof in the Bible that God loves baseball."
I looked at my husband, unsure of what I thought I heard.
"Sure. It's right there in Genesis: In the big inning."
"In the beginning God created the heavens and the earth." Genesis 1:1 NLT
I just shook my head. I'm not sure about how God feels about the "All American Game," but I do see some parallels between the game and how he feels about striking out.
In baseball, the rule is three strikes and you're out: out of the inning, but not the game. The batter heads back to the dugout where he sits, listening to the coach, and taking correction before he's back on the field or back at bat.
At the Last Supper, Peter declared his zealous love and commitment to Jesus. Jesus responded by telling Peter he would betray him three times before the rooster crowed in the morning. And it happened just like Jesus said.
But Peter wasn't out of the game. Instead, Jesus turned him into a franchise player. A franchise player is known for his abilities, both on and off the field. They aren't perfect, but good for the team. Owners and managers often build the entire team around them.
The Bible is full of players who struck out, but weren't out of the game.
Moses committed murder, yet God chose him to lead his people to the Promised Land.
David committed adultery and murder, but remained king and was known as a man after God's own heart.
Paul to crush the growing Christian faith by killing believers, God transformed him from being persecutor of the church to church planter.
After the resurrection, Jesus met with Peter and reminded him of his calling. "Feed my sheep." All Peter could see was his three strikes. He returned to fishing, thinking he took himself out of the game, but Jesus wouldn't let him off that easy. Jesus sought Peter out and invited him back in the game.
After breakfast Jesus asked Simon Peter, "Simon son of John, do you love me more than these?"
"Yes, Lord," Peter replied, "you know I love you."
"Then feed my lambs," Jesus told him.
Jesus repeated the question: "Simon son of John, do you love me?"
"Yes, Lord," Peter said, "you know I love you."
"Then take care of my sheep," Jesus said.
A third time he asked him, "Simon son of John, do you love me?"
Peter was hurt that Jesus asked the question a third time. He said, "Lord, you know everything. You know that I love you."
Jesus said, "Then feed my sheep." John 21:15-17 NLT
Yogi Berra, baseball legend and comedic philosopher, put it wisely, "It ain't over, till it's over."
When you swing and miss in your spiritual journey, you may be out of the inning, but not out of the game. Don't quit. There's a game to be won. And while God was in the beginning, he is also at the celebration in the end!
Copyright © 2017 Tina M. Hunt. Used by permission.
Can We Pray For You?