Love That Overcomes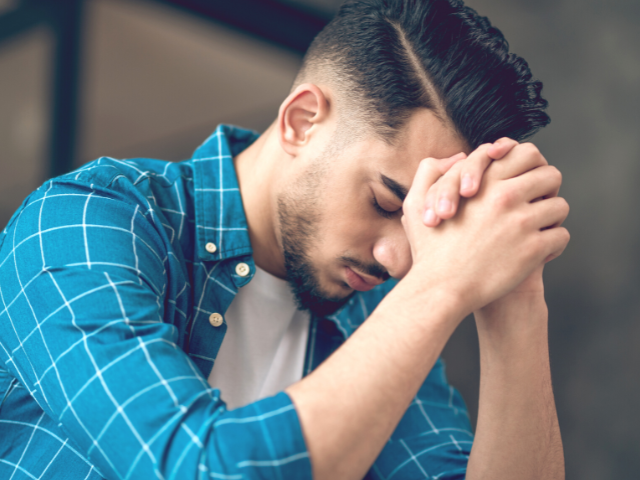 Related Topics
There's an interesting story in Numbers that contrasts two ways of looking at obstacles. The Israelites have escaped slavery in Egypt and traveled to the edge of the Promised Land. And before they all enter, Moses sends 12 men to spy it out. 
One spy named Caleb comes back with this report:
 "Let us go up at once and take possession, for we are well able to overcome it" (Numbers 13:30)
 What a great faith statement! Unfortunately his confidence was not shared by others.
But the men who had gone up with him said, "We are not able to go up against the people, for they are stronger than we. There we saw the giants; … and we were like grasshoppers in our own sight, and so we were in their sight" (Numbers 13:31, 33)
Why did they have that viewpoint? Because of how they viewed themselves. If we look at a problem and say, "I'm just a grasshopper," then we fail before we start. We defeat ourselves if we think we can't go somewhere or do something that God has commanded. 
In our world today, we can face all kinds of threats and fears. Yet we need to resist and declare, "We can overcome this." 
What image are we made in—a grasshoppers? No. We are made in the image of God. 
So now the question is, do we act like Him? Do we think like Him? And most importantly, do we love like Him? 
As John 3:16 says, 
"God so loved the world that He gave His only Begotten Son." 
 Let His heart of love resonate through everything that you do. 
Love casts out fear. Love overcomes all obstacles. Faith works through love. When you have that, you are reflecting the image of the Father. You're truly becoming like Him. 
Paul, who faced incredible persecution, wrote, 
Watch, stand fast in the faith, be brave, be strong. Let all that you do be done with love (1 Corinthians 16:13-14)
When we do this, we are more than overcomers. As Romans 8:37 explains, we are more than conquerors through the love of Christ given to us. We need to view ourselves as God's love extending to a hurting world. And when we overflow with His love, no obstacle can stand—for His love never fails. God bless you.
~
Scripture is quoted from the Holy Bible, New King James Version, copyright © 1982 by Thomas Nelson. Used by permission. All rights reserved.
Can We Pray For You?