One Nation Under God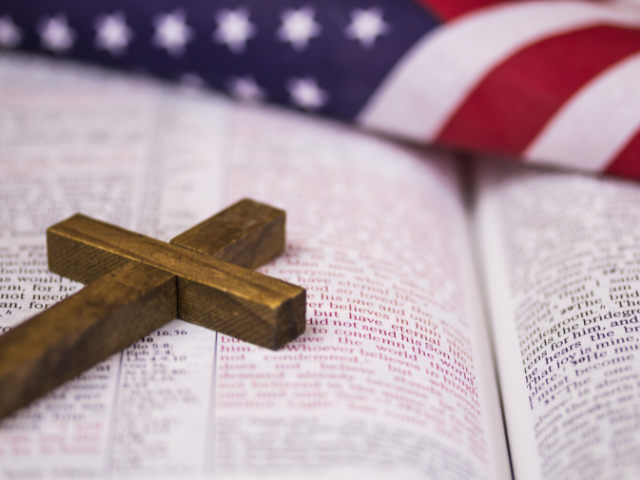 Related Topics
Do you have hope for our nation? It's a question many are asking in light of the struggles the U.S. has faced in recent years. To some, the future seems dim as political turmoil and economic woes overshadow the path forward. And it's an important question today, of all days, as we remember and honor those who've accepted the tremendous stewardship of leading the United States of America. Yet there is a far more important question to ask just now. Do you have hope in our nation and its leaders?
In the end, where our hope is will determine the direction of our lives. Consider the people of Israel—God's chosen people. He called them out of Egypt to be a holy nation, a people set apart for His purposes. As God gave them a national identity, He set their constitution in stone, providing a written rule of law to guide their life and practice. Blessing was promised if they followed the law:
"If you walk in my statutes and observe my commandments and do them, then I will give you your rains in their season, and the land shall yield its increase… And you shall eat your bread to the full and dwell in your land securely. I will give peace in the land, and you shall lie down, and none shall make you afraid… I will turn to you and make you fruitful and multiply you and will confirm my covenant with you… I will walk among you and will be your God, and you shall be my people" (Leviticus 26:3-12).
But if they disregarded that law, the consequences would be dire. The nation would struggle in every way: economically, militarily, and beyond. And what was the number one thing God was concerned about? You shall not make idols for yourselves… for I am the Lord your God (Leviticus 26:1). God was their Lord—their leader—and they had no right to put anything in His place. They couldn't set up false gods, which means they couldn't put their hope in something or someone they had chosen for themselves. Although eventually, they did just that, making a golden calf in the wilderness and then demanding a king in the days of the judges. They wanted a ruler made in their own image.
And here we are today, struggling with what leaders in which to place our trust, often putting our hope in elections or money or social progress instead of God, and as a nation walking away from both God's law and our own constitution in some cases. Then we wonder why things aren't going so well for the economy, and we look for someone to blame. But we can only blame ourselves for not exalting God to the highest place as a country, for not putting our trust in our true leader alone.
Jesus is the hope of the world—the Lord, the one whose government will increase forever (Isaiah 9:7).
He is the radiance of the glory of God and the exact imprint of his nature (Hebrews 1:3).
He showed us what it would be like to have a man in whom we could trust—and there is no other. He displayed complete authority over demons and over men, over sickness and over sin, and only He is truly committed to justice.  In the end, every knee will bow to Him. And right now, He is the only hope for our society's true ills. Only He can change the human heart!
So this President's Day, let's honor Jesus by trusting in Him alone for our future hope, and by obeying His command to honor those in leadership over us. Whoever our leaders are, there is an honor due to their positions as those whose responsibility it is to punish those who do evil and to praise those who do good (1 Peter 2:14). In that very passage, Peter called God's people to honor the emperor, the Roman overlord whose empire often persecuted Christians because of their countercultural lifestyles. That means it's not too much to ask for us to honor our leaders. We also ought to pray for all those in authority, asking for God to bring a level of peace that will allow us to serve Him well (1 Timothy 2:1-2).
Father, we have no hope apart from You and Your leadership of our nation. Please tear down every false hope in our hearts and lift Jesus to the highest place. We ask Your forgiveness for failing to honor You as a nation. Give us mercy because of who You are. And Father, please bless our governing leaders with the wisdom and heart to lead our nation towards peace so we can serve You.
~
Scripture is quoted from the ESV® Bible (The Holy Bible, English Standard Version®). ESV® Text Edition: 2016. Copyright © 2001 by Crossway, a publishing ministry of Good News Publishers. The ESV® text has been reproduced in cooperation with and by permission of Good News Publishers. Unauthorized reproduction of this publication is prohibited. All rights reserved.
Can We Pray For You?