Revisiting Our Covenant Relationship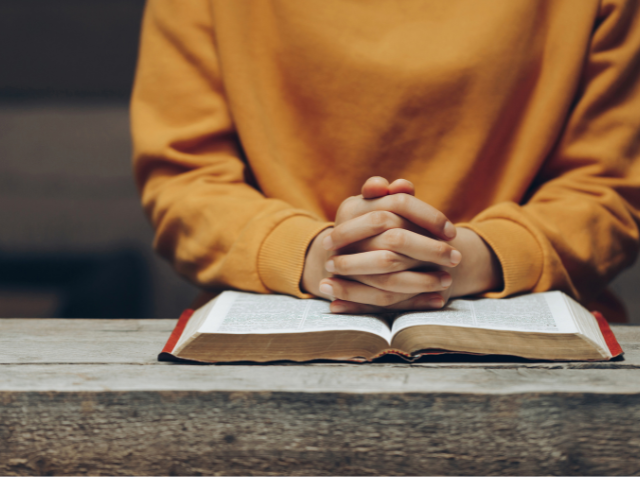 Related Topics
Martin Luther is attributed by many as saying: "I have so much to do today that I shall spend the first three hours in prayer." Whether it's our marriage or ministry, there exists a tendency to minimize the importance of putting our agendas on hold and revisiting the foundation of our relationships—we're too busy!
After Israel defeated Ai, they had a lot of land left to conquer and could have perhaps used the momentum to push forward quickly—which seems like a logical military strategy. Yet Joshua had them come to Mount Ebal (some 20 miles out of the way, no small task for over a million people), build an altar, sacrifice to the LORD, and re-read the Law. This was what the LORD had commanded prior in Deuteronomy. Joshua gives us the purpose behind this:
This Book of the Law shall not depart from your mouth, but you shall meditate on it day and night, so that you may be careful to do according to all that is written in it. For then you will make your way prosperous, and then you will have good success (Joshua 1:8 ESV).
God did not want the law to be learned because He is some insecure taskmaster, but so Israel's way would be prosperous and successful. You and I live under the covenant of a better Moses (Jesus), and a better law (the Law of Christ). And God would still have us revisit the covenant, even if it means putting our plans on hold. In fact, Scripture indicates that we'll often have to drop other things by faith in order to prioritize God—it is expected of us:
Then Jesus told his disciples, "If anyone would come after me, let him deny himself and take up his cross and follow me. For whoever would save his life will lose it, but whoever loses his life for my sake will find it" (Matthew 16:24-25).
God could have easily cleared out the promised land on His own (remember the flood that covered the earth? — same God), but was less concerned about a physical dwelling than with shaping a people to be called after His name, so much so in fact, that God was content to remove them from the land when they neglected the covenant.
It's important to take time and remind ourselves of what God has already said and promised— what He expects of us and what we can expect of Him. This gives us direction, power, and focus for the battle ahead. In the same way Israel reflected God when they maintained covenant relationship, so we reflect Christ when we do the same. When we make the time to maintain covenant relationship we are in a position to be used and blessed by God because our lives will reflect His glory to the world.
One of the strongest things a married couple can do is reread their wedding vows. This puts the present situation in perspective while renewing love, devotion, and energy. For your devotional time this week, here are some relevant Scriptures to block out time for and revisit:
Joshua 8:30-35
Mark 12:30-31
John 3:16-21
John 15:5
Matthew 5:14-16
Matthew 16:24-25
Acts 1:8
~
Scripture is quoted from the ESV® Bible (The Holy Bible, English Standard Version®). ESV® Text Edition: 2016. Copyright © 2001 by Crossway, a publishing ministry of Good News Publishers. The ESV® text has been reproduced in cooperation with and by permission of Good News Publishers. Unauthorized reproduction of this publication is prohibited. All rights reserved.
Can We Pray For You?