Repairing the Broken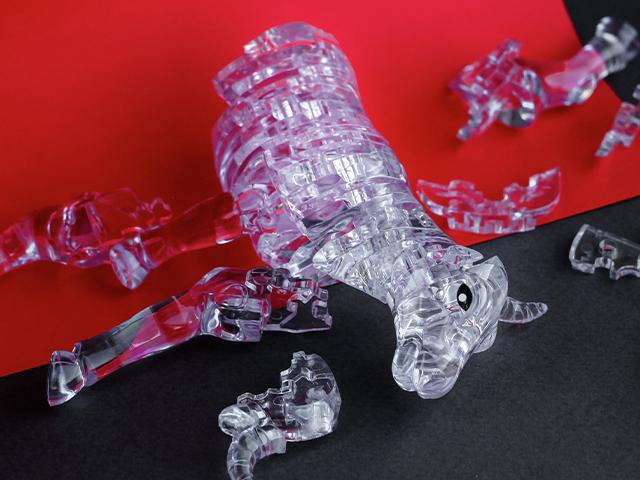 Related Topics
"Mom, she broke it!" My nine-year-old daughter, Christina, let out a wail I heard all the way downstairs. I wasn't sure what had happened, but I knew it probably had something to do with her younger sister's shenanigans.
Both daughters stampeded down the stairs, with Amberle, the younger one, apologizing the whole way. They met me in the kitchen in a cacophony of confusion. 
"One at a time. What happened?"
After listening to both daughters' versions of the scuffle, I realized the only casualty of the clash was a six-inch-high, twelve-dollar glass cross I'd purchased for Christina at a local craft fair.
"Please, mom, can you fix it?" 
Although I knew restoring broken figurines was not within my realm of mommy superpowers, I agreed to try. 
That night, I got out the Superglue and went to work. As I attempted to fix Christina's treasure, my mind was not on the shattered cross, but on my broken life. Our family was in the midst of personal and financial trials, and the stress was taking its toll. 
The next morning, when I went to check the cross, I found the adhesive had not held and the cross was still fragmented. 
Christina was adamant when she saw it. "You've got to fix it, Mom. Try again. Please."  I wondered how she had gotten so attached to this insignificant item. 
The next night, as I was trying to repair the irreparable, I saw something catch the light. It was a small sliver of glass I'd missed the night before. Inserting it carefully into the puzzle of pieces, I glued the cross together again, hoped for the best, and went upstairs to bed. 
The next morning, I was shocked to find the cross standing strong on the kitchen
counter. Amazed, I whispered a prayer, "God, I wish you could fix my life like that." As if He were standing right next to me, I heard God say, "If you would give me all the pieces, I would."  
It's easy to hold on to our problems when we think we can fix them ourselves or they're too small for God. However, our Heavenly Father wants to meet every need. First Peter 5:7 encourages believers to "cast all your anxiety on Him because he cares for you" (NIV). 
We may think it's more righteous to bring only our big requests to God: intercessions for others and situations that require supernatural support. But that's not being spiritual; that's being self-sufficient. More than anything, God wants us to depend on Him. When Paul admonishes us to bring "every situation" to God in prayer (Philippians 4:6 NIV), he means everything: big and small. When we hold back our requests, we're believing a lie from the enemy that keeps us from experiencing God's mercy and grace. 
God doesn't just mend a crushed heart or repair a ruined life. When we surrender to God's sovereignty and trust Him completely, He makes us brand new. Second Corinthians 5:17 promises,
"Therefore, if anyone is in Christ, the new creation has come: The old has gone, the new is here" (NIV)! 
In order to do that, however, we must fix our hearts on God and give everything to Him. It's the divine exchange—our broken pieces for His blessed peace. 
Copyright © 2021 Glenda Durano, used with permission.
Can We Pray For You?