Rules vs. Relationship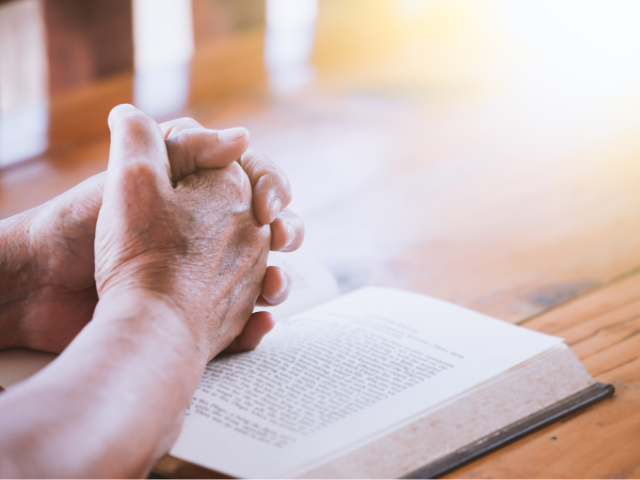 Related Topics
According to the Pharisees (some might call them the sticklers of the Bible), the Sabbath was meant to be a day of rest—and nothing more. So it's no surprise that when Jesus and His disciples were seen picking grains in the fields, the Pharisees gave Him a hard time. 
But Jesus gives an interesting response in Matthew 12:7-8 (NLT), saying, 
But you would not have condemned my innocent disciples if you knew the meaning of this Scripture: "I want you to show mercy, not offer sacrifices." For the Son of Man is Lord, even over the Sabbath!
This interaction reminds me of a lesson I learned in a Bible study class. I still keep it on a sticky note in my Bible, so when I open it, I am reminded that my relationship with Christ is not based on works. As humans, we can turn anything into a rule. God will love me more if I try harder, the Sabbath must be strictly on Sunday, I have to read my Bible for a set amount of time every day, the altar call is the only way to receive salvation, my prayers must be lengthy and detailed for them to work—rules, rules, rules! Think of your relationship with your parents, friends, or significant other. Your connection to them is not based on rules, but rather a loving attitude and sense of their great value. There are no conditions, just love. I encourage you to let it be the same with your Savior, because that's how He sees you and me. 
I see another meaningful lesson. That same day, Jesus goes on to heal a man suffering from a deformity, as well as a demon-possessed man who couldn't speak or see. If Jesus had waited the next day, the crowd of witnesses would not have been there to say, 
"Could it be that Jesus is the Son of David, the Messiah?" (Matthew 12:23) 
People would have missed His message. So, let us not miss out on an opportunity for Jesus to be glorified because we are focused on our self-made rules. 
Prayer: Dear Jesus, help us to separate rules from relationship as we worship You. Let us never miss an opportunity to glorify You because of rigid rules we make for ourselves. And guide us in honoring you with love rather than works because you are the only One who is worthy. In Jesus' name we pray. Amen. 
~
Scripture is quoted from the Holy Bible, New Living Translation, copyright © 1996, 2004, 2015 by Tyndale House Foundation. Used by permission of Tyndale House Publishers, Inc., Carol Stream, Illinois 60188. All rights reserved. 
 
Can We Pray For You?