Samson: Perfectly Imperfect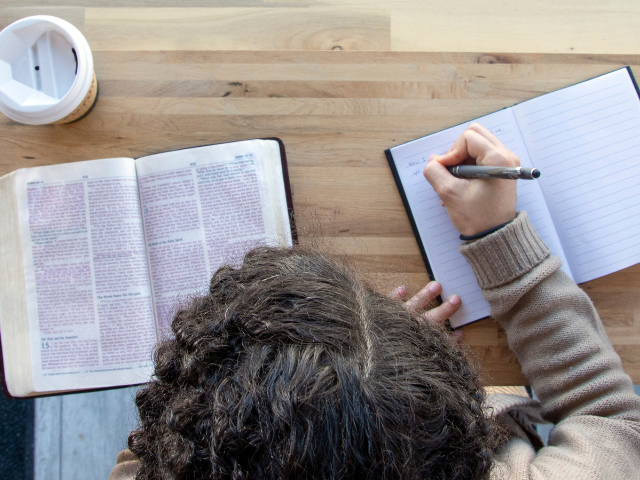 Related Topics
When her son was born, she named him Samson. And the Lord blessed him as he grew up. And the Spirit of the Lord began to stir him. (Judges 13:24-25 NLT)
Samson. Doesn't that name just say it all? So many epic tales and adventures, so many triumphs and tragedies wrapped up in that one name. Can you imagine how he must have seemed in his day with his bravado and supernatural strength? Like a superhero, or some sort of demi-god.
As a writer of fiction, this captures my imagination. Any time I hear a great story of a fascinating character, I want to look deeper into his world. I want to understand Samson's motivations, and I want to isolate his fatal flaw.
This guy seemed to have it all. How did he make such disastrous mistakes? The angel of the Lord foretold his birth. Shouldn't he have been able to get things right? He made a special vow to God. Wouldn't that have kept him on the straight and narrow? Maybe if I examine him hard enough, I can figure out where his life went so wrong. Maybe that will help me to avoid certain pitfalls in my own life story, like falling prey to a seducer, being blinded and imprisoned. Or even just make me feel good that I make better choices than an epic superhero.
Samson clearly had issues with women, right? And respecting his parents for that matter. After all, in Judges 14:2-3 Samson rather rudely demanded that his parents get him a certain pagan Philistine woman to be his wife because, and I quote, "she looks good to me." Classic lust of the eye right there.
Except that … Scripture clearly says in Judges 14:4,
"the Lord was at work in this, creating an opportunity to work against the Philistines, who ruled over Israel at that time."
Hmm. Maybe I'm a bit hasty in my conclusion. Still, Samson obviously had quite a temper. That must be the problem. But, as I read more, it seems like God surprisingly managed to utilize that temper as well.
Maybe it was his pride. Singing the accolades of a hero is nothing new, but singing your own accolades? As Judges 15:16 points out,
"Then Samson said, 'With the jawbone of a donkey, I've piled them in heaps! With the jawbone of a donkey, I've killed a thousand men!'"
Scripture comes right out and tells us he was boasting, and yet, none of this kept God from using him.
If I were writing this story, I'm not sure I would have been so understanding.
Fortunately, God's ways are very different than our ways. Here's the truth: every single one of us is flawed. Yet God chooses to partner with His human creations—His treasured image-bearers—to accomplish His will on earth. Despite Samson's many flaws, God used him in mighty ways, and we still tell Samson's tales thousands of years later.
So I guess I can stop trying to figure out precisely where Samson went wrong. Lord knows, I don't enjoy it when other people analyze my flaws. And I'm not going to blame Delilah, although that's a devotion for another day. Instead, I'll focus on being thankful that God can also use me.
It's almost as if we're perfectly imperfect, His strength is made perfect in our weakness, and our imperfections become perfect in the context of His perfect plans.
Take a moment to reflect on Samson's story and on 2 Corinthians 12:8-10.  How do you see God moving in your weakness? How can you let Him shine through you even more?
~
Scripture is quoted from the Holy Bible, New Living Translation, copyright © 1996, 2004, 2015 by Tyndale House Foundation. Used by permission of Tyndale House Publishers, Inc., Carol Stream, Illinois 60188. All rights reserved.
Can We Pray For You?