Someday It Will All Make Sense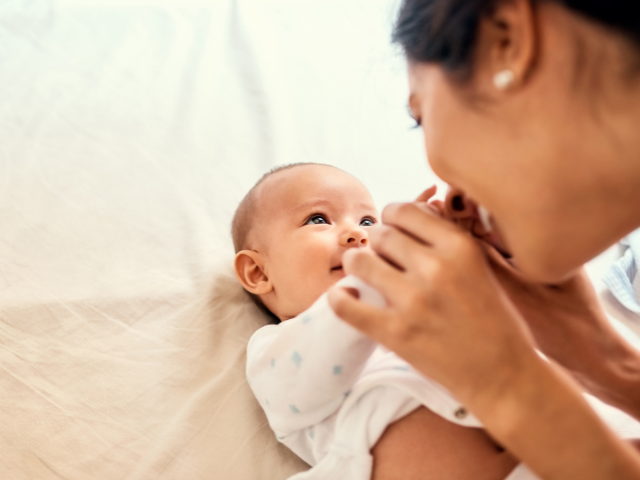 Related Topics
As Jesus was sitting on the Mount of Olives, the disciples came to him privately. "Tell us," they said, "when will this happen, and what will be the sign of your coming and the end of the age?" (Matthew 24:3 NIV).
It is the ultimate question: "When is Jesus coming back?" Over 2,000 years ago, the disciples asked the same question we do today. One thing I love most about God is that His truth is timeless. How nice would it have been if Jesus said, "I will be back on X date, at X time, and this is exactly how, when and where." But instead, He gave the disciples (and us) just what we needed to know. Do you think the disciples felt satisfied with Jesus' explanation? If they were anything like me, they would have felt like His coming back was as clear as mud. I used to tell God I wanted details so I could plan and know what to expect, but God said, "I don't need your plan; I just want your trust." 
Faith shows the reality of what we hope for; it is the evidence of things we cannot see (Hebrews 11:1).
God has taught me how to trust Him over the past 13 years. (Yes, it's been a journey, friends!) He used the miracle of life to open my eyes to this scary concept of letting go and surrendering my control. You have this tiny human in your body for nine months and feel so close, yet you have no idea of their size, hair color (or if they have hair), and sometimes whether it's a boy or girl. Even with modern technology, you must trust that they are growing the way they should. And then comes the due date … and nothing happens… Yet another moment that I have zero control over.
Ten days past the due date, and it's finally "go" time. The original birth plan was thrown out the window the second a real contraction hit—and all of a sudden, the reality of becoming a mother was upon me. "What am I doing? I am only 21. Can I be a good mom? What if I fail?" This was before I knew God and hadn't invited Jesus into my life yet, but God was faithful even when I wasn't. He used a kind nurse who could see the look of terror on a young mother's face, and she said, "It's going to be okay, just trust me and listen to my voice and we'll do it together." There was peace; I could take my eyes off my lack and put my trust in this confident, equipped woman. Hours later, my sweet little boy made his appearance, and what a moment it was! I finally laid eyes on him and could kiss his beautiful face, and I realized it was worth the wait.
Trust in the Lord with all your heart; do not depend on your own understanding. Seek his will in all you do, and he will show you which path to take (Proverbs 3:5-6).
The moment Jesus returns, it will all make sense and be worth the wait. The joy that I felt seeing my son's face for the first time will be nothing compared to seeing Jesus face to face. Just think of being able to kiss the face of the King who died so we could live. It cannot be described. It would be easier to know the exact time, but learning to trust our Father and His timing will not only build our faith but will be a light to those that don't even know His heart yet. Let's be people who surrender our control and place our trust in a heavenly Father who orchestrated our lives long before the world was created, for He is timeless.
~
Scripture quotations (unless otherwise noted) are taken from the Holy Bible, New Living Translation, copyright © 1996, 2004, 2007 by Tyndale House Foundation. Used by permission of Tyndale House Publishers, Inc., Carol Stream, Illinois 60188. All rights reserved.
Scripture is quoted from the Holy Bible, New International Version®, NIV® Copyright © 1973, 1978, 1984, 2011 by Biblica, Inc.® Used by permission. All rights reserved worldwide.
Can We Pray For You?