Staying in Touch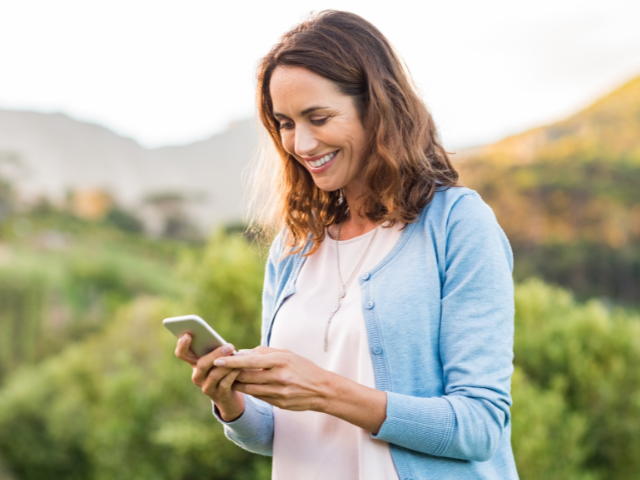 Related Topics
The pastor of my church would often hold up his Bible during the sermon and invite the congregation to think of it as "a personal long-distance phone call from God."  
That may sound quaint; it was before cell phones became ubiquitous and made long distance practically a thing of the past. But I've always loved that analogy and invitation—the certainty that God speaks directly to me, any time I choose to listen.
I believe God offers many avenues to communicate with us. Scripture. Prayer. Gifted teachers. Enjoying His creation via a quiet walk through the woods or along the beach.
For me, one of the loveliest aspects of the holiday season we just observed is hearing the glorious music that has been written over the centuries in celebration of Christ's birth. And as I listen to—and often sing along with—the text in Handel's beloved oratorio, the Messiah, for example, my spirit rejoices as I again hear these scriptural promises. Promises that heal, that give me strength—that lift me to a place of serenity and beauty. For unto us a Child is born. ... Every valley shall be exalted. ... His yoke is easy, and his burden is light.
One of my favorite passages in the oratorio is from Matthew 11:28:
"Come to Me, all you who labor and are heavy laden, and I will give you rest."
Finding rest. Sharing my burdens. Who doesn't feel "heavy laden" at times, and fear that there won't be a quick, easy resolution? Or worry that when we pray about it, we won't get the answer we had fervently hoped for?
Christ's words in Matthew remind me, reassure me, that if I've fallen behind in reaching out to God, I can always reconnect. I can reach out to the One who gives me rest.
The more often I rest in Him and an awareness that He is all love and goodness and wants the best for me, the more I am freed to fulfill my God-given destiny.
~
Scripture is quoted from the New King James Version®. Copyright © 1982 by Thomas Nelson. Used by permission. All rights reserved.
Can We Pray For You?