The Father's Calling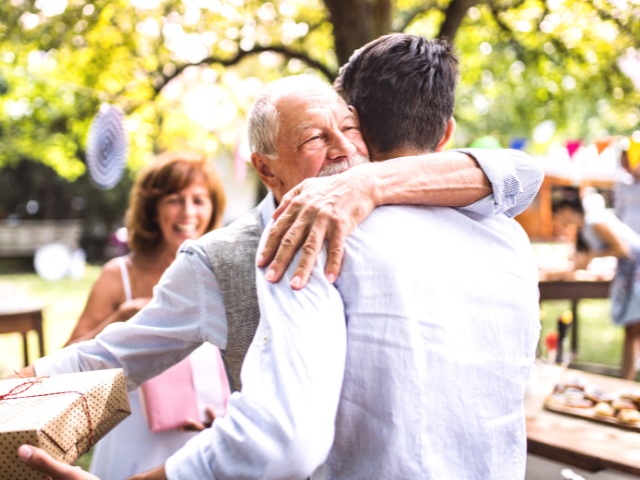 Related Topics
My dad was raised without the kindness of a father until his mother remarried a man I only knew as grandpa. Grandpa served in the United States Marines and as a U.S. mailman. Grandpa was a man of courage, grit, integrity, and under the surface was a huge heart. He assumed the role of fatherhood, stepping into superhero stature when he accepted my dad as his own son. He wasn't a perfect father, but he loved his children and grandchildren. 
When Grandpa went to be with the Lord, the world seemed to stand still, but his example will always command action. His life remains like a monument in my mind. For me, he served as a reminder of how our Heavenly Father has adopted each of us as sons through Jesus Christ to Himself. Despite what our past says about us, we are invited into a righteous standing with God. This is not simply an invitation but a calling.
And in Christ, we have already been accepted. God the Father has called us His own and has given us all we need!
His divine power has given us everything we need for a godly life through our knowledge of him who called us by his own glory and goodness. Through these he has given us his very great and precious promises, so that through them you may participate in the divine nature, having escaped the corruption in the world caused by evil desires (2 Peter 1:3-4 NIV).
Truly consider this fact: You have been called a child of God! The Father gave His only son, Jesus, to bridge the gap that sin created—and He has received us as His very own. This is extraordinary news. Not only have we been accepted into the family of God, but we have also been invited to participate in God's divine nature.
It is with this sacrificial adoption that we have received such an inheritance from our Heavenly Father, who equipped us for every good work—so that we would be compelled in the service of God. Such a wonderful gift commands action.
For this very reason, make every effort to add to your faith goodness; and to goodness, knowledge; and to knowledge, self-control; and to self-control, perseverance; and to perseverance, godliness; and to godliness, mutual affection; and to mutual affection, love (2 Peter 1:4-7 NIV).
Why not take a moment today to remember someone in your life who stands out as an example of the Father's kindness? Grandpa was that example to me. Think of those who inspire you in the service of the Lord. Also, do you find rest in the acceptance of your Heavenly Father? If you are looking for someone to accept you, you're in the right place. There is an invitation with your name on it. And if you want to affirm your identity as a child of God and receive the call He has placed on your life, the Father's arms are wide open.
~
Scripture is quoted from THE HOLY BIBLE, NEW INTERNATIONAL VERSION®, NIV® Copyright © 1973, 1978, 1984, 2011 by Biblica, Inc.® Used by permission. All rights reserved worldwide.
Can We Pray For You?