The Letter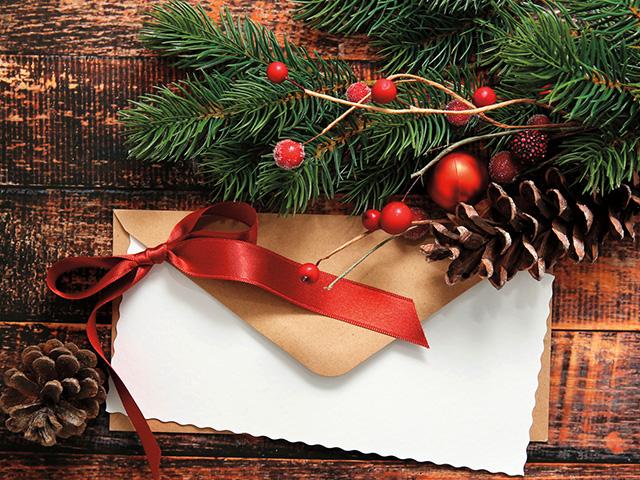 Related Topics
The colorful stamps immediately caught my eye. I eagerly pulled out a hand-addressed envelope from the mailbox—surely it held the invitation to my cousin's wedding! What a welcome change from the holiday sales ads, requests for donations, and season's greetings newsletters, I thought. 
But to my chagrin, inside was a letter urging me to trade in my five-year-old Prius for the new model.
This offered a timely moment of introspection. Considering how Christmas is a season of loss, sorrow, and disappointment for so many people, I wondered: Does the content of my life letter have what others are craving—love, acceptance, and spiritual balm to heal injured souls? 
Does my life recommend the love of God because of what I say or by what I do? Or do I merely portray "pretty stamps" on the outside? Deep down, I simply wanted the wisdom and grace to become a better letter. 
The cure to a life of dry content is the admonition to love with actions and to love in truth. As a result, not only will those around me be truly loved, but I in turn receive a greater blessing. The Bible says in 1 John 3:18-19 (NIV), Let us not love with words or speech but with actions and in truth. This is how we know that we belong to the truth and how we set our hearts at rest in his presence.
And 2 Corinthians 3:2-3 says, You yourselves are our letter, written on our hearts, known and read by everyone. You show that you are a letter from Christ, the result of our ministry, written not with ink but with the Spirit of the living God, not on tablets of stone but on tablets of human hearts.
Be encouraged to personalize the Lord to those around you. He came in person to show us the way, and daily He strengthens our souls to love His way. This Christmas season, listen to someone without distraction, invite a solitary heart into your home, or call that estranged friend or relative. Make it personal. Be the letter you want to be.
Copyright © 2017 Paula L. Stansbury. 
Can We Pray For You?